Betsy from Fife and other stories by Duncan Williamson
6 January 2022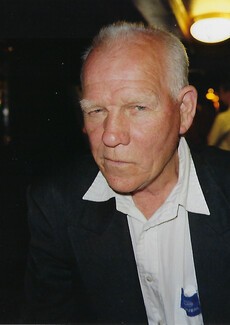 Amy Douglas is a Shropshire storyteller who will be creating a piece in Virtual Reality featuring traditional river stories from cultures within in the Welsh Marches.  In this feature she tells Travellers Times about her connection with Scottish Traveller Duncan Williamson (pictured above) and you can listen to his audio stories by clicking on the links in the dark grey sidebar.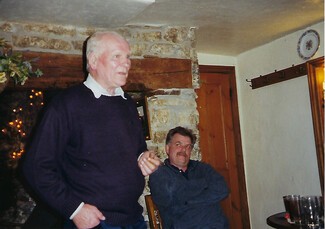 My Third Grandad - a riddle
You can have it for the taking, but you canna hold it long
It's there when folk are cracking and it's there in every song
It makes your hands hotter when the frost is on the field
But it works a whole lot better when you want to cool your kale
What is it?
Duncan Williamson was a Scottish Traveller.  I first met him sat by a fire – and Duncan was like fire.  He was a man who burned bright, gathering together everyone around him.  He was full of warmth and light, stories and songs, and he knew how to draw them out of other people, even when they thought they had nothing to give.  No matter where he was - in a caravan in Glasgow, on a big stage in London or even just sitting on a train, he would start up a conversation, bringing in everyone around him one by one, turning strangers into friends.  
Duncan and I met at the right time.  I needed a teacher and he needed someone to teach.  He became my friend, mentor and a kindred spirit.  He laughed and clapped his hands when my mum christened him my third Grandad – and from then on, that was how he introduced himself.
Duncan was a storyteller, ballad-singer and a practical man full of skills.  He had a phenomenal memory.  When he was 7 years old, he made a decision to remember every story he ever heard – and I'm pretty sure he kept that promise to himself.  He was a magpie, collecting stories everywhere he went.  Duncan learned the stories of his family that he heard around the campfire, but he also collected stories from the settled people.  He worked his way around Argyle and the west coast of Scotland, working on stone-walling, in bothies, with fishermen and when they stopped for a break, it'd be time for a fag and a story.  Duncan always had a story to tell and time to listen.  Any word of a ceilidh and he'd be there.
Duncan taught me how to drive, make pegs and flowers (though mine were never as good as his), different ways of looking at the world and many, many stories and songs.
Duncan's wife recorded him and used the tapes to transcribe the many books of folktales he published and one day he dragged out a huge box of reel-to-reel tapes from under the stairs.  
'Amy, do you want these, otherwise they're going to the tip?!'  Of course, I took them, but it took me a long time to sort them out.  At first, when I had a bit of time and a choice between sorting out the tapes and going to stay with Duncan, I'd always go and see Duncan.  Then Duncan died in 2007 (age 79) and for a long time I couldn't bear to listen.  At last, with the help of some crowdfunding, I finally got together with The School of Scottish Studies, who, it turned out, had provided the blank tapes in the first place - and we digitised the tapes.
The recordings are held safe in perpetuity at The School of Scottish Studies – and Covid permitting – anyone can make an appointment to go in and listen to the incredible wealth of recordings that they hold there.  It is free and Travellers are always particularly welcome as there are so many fabulous recordings of Travellers held in the archive.
Many of the recordings are available freely online (where the contributors or their families have given permission), including many of Duncan Williamson.  The site is tobarandualchais.co.uk  which means 'kist of riches'.
By Amy Douglas
Answer to the riddle
Breath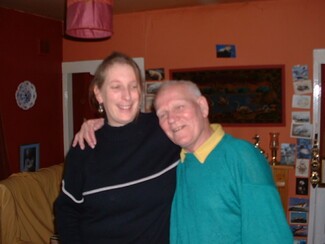 If there's a specific story from your community you think she should know or include, please let her know on amydouglasstoryteller@hotmail.com  Watch this space to see how the project develops!
---