Gypsy Roma Traveller History Education Pack
17 June 2020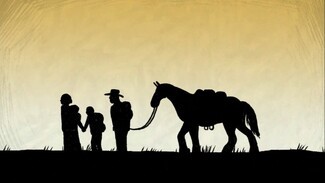 When considering pupils of marginalised ethnic groups, how quickly would Gypsy, Roma and Traveller (GRT) pupils come to mind? Gypsy Roma and Traveller pupils are statistically the most vulnerable of any identified group of pupils in the UK
Please click on these images below to find our FREE downloadable resources
Gypsy Roma and Traveller pupils have the highest temporary exclusion rates and the lowest attendance.
The DfE highlighted GRT pupils as a vulnerable group in Ofsted's inspection framework (School Inspection update 2018). Sean Harford wrote in the update: "Despite the setting up of a ministerial working group on tackling inequalities experienced by the Gypsy and Traveller communities, outcomes over the last three years have continued to decline."
"Roads from the Past" is a short animated film about the history of Gypsy, Roma and Traveller people in Britain, from ancient times up to the present day. This film is vital watching for teachers and other people working with young people because Travellers are regularly discriminated regularly against and misunderstanding about Traveller culture is widespread.
The statistically low attainment of GRT pupils is influenced by many complex factors. Encouraging better understanding of the GRT community will help Traveller pupils to have a voice within the education system and will reduce some of the barriers they face at school.
Above you will see digital downloads to accompany the film including an assembly, lesson plan ideas and a Lifestyle, History and Culture FAQs pack to support non-Traveller teaching staff, which can be used throughout June as part of Gypsy Roma Traveller History Month, or at any time to raise awareness and embed inclusivity as part of your teaching. The pack has been designed so schools can run online webinars, Zooms, Microsoft Teams etc. safely online if needed 
Here is a link to GoogleSlides version of the Assembly PowerPoint
Here is a link to the mac version of the Assembly PowerPoint 
​
These resources are suitable for upper KS2 and lower KS3.
---