How to tether horses safely - A Redwings Horse Sanctuary film
27 August 2020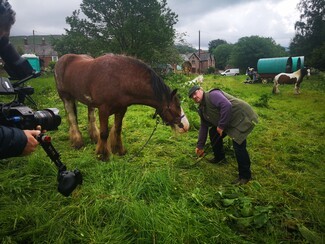 Tethering horses causes controversy amongst people who are not used to tethering themselves and it can be easy for horses to injure themselves and suffer if they are left on the tether without close attention to their needs. So much so that there are anti-tethering campaigns that led to a parliamentary round-table on the subject in 2019.
Redwings Horse Sanctuary is looking for ways to promote best tethering practices so they asked experienced Horse Drawn Traveller, Mala Benkinsop, to explain how you can make sure the horse is comfortable on the tether. The aim is to educate – both horse owners who think tethering is universally bad, and those who tether badly. Find out more here https://www.redwings.org.uk/news-and-views/tethering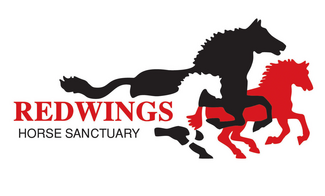 Horses are as important to Gypsy and Traveller identities today as they have been historically. As with other cultures of horse ownership there is experience and expertise that helps people keep horses in great condition as well as common practices that can harm them. Check out Phoebe Buckley's blog for a perfect example of this.
Redwings Horse Sanctuary, a horse charity with a mission to protect and promote welfare of horses, has produced films with a variety of horse owners at Appleby Horse Fair and beyond to share tips and best practice to help horses. What may feel like common knowledge to some, may be brand new to others. The charity says that the project has also been a great way to grow our understanding and tackle negative stereotypes that actively undermine horse health and welfare.
Redwings Horse Sanctuary
---