Spotlight: 14y old Samantha says 'I'm going big or going home!'
15 June 2021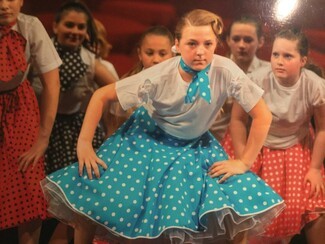 Samantha is 14 and from Lincolnshire, she has just passed her Trinity College Silver Arts Award, which revolved around building her acting profile, teaching and directing.
Sam has completed loads of qualifications with local organisation Lincolnshire Traveller Initiative and she is not your run of the mill teenager. At the core of her personality, is a passionate and driven desire to be a professional actor and she won't let anything stand in the way of her dreams.
TT caught up with Samantha to talk about her about her passion.
Hi Samantha firstly what do you love most about being an actor?
The thing I love most about being an actor is to perform, not only because I love just being on stage and giving all of myself to a role, but hearing the audience laugh and seeing their happy faces just makes it all feel right - that's why I think comedy roles are my favourite ones to perform.
When did you first ever perform to a live audience?
I first performed in primary school in year two. I was six years old and was given the role of the angel Gabriel. I had to sing a solo - the song was 'Children Of The World'. I think my teacher, Mrs Stevens, thought I was going to be shy and nervous, how wrong she was! I couldn't wait to stretch my lungs and belt it out! It was just a marvellous experience, and one I still think about fondly today.
What is your favourite performance to date?
My favourite performance to date, was when I played Paulette in Legally Blonde. Paulette is a loud and funky character with a broad American accent, she was the comedian of the show, and I absolutely loved playing her, and if I had the chance I would do it again and again, as the role fits my personality perfectly.
If someone was going to make your life story into a film, who would play you, and why?
Me of course, because there is only one Samantha B lol!
What is your favourite stage show, and why?
Grease is my favourite stage show, because it has a lot of different and diverse characters, from posh Sandy, to down to earth, good time Danny. I also love the songs - I have grown up singing and dancing to them, and my fondest memories are acting out the parts with my brother.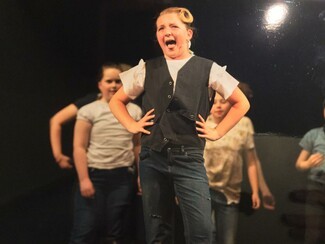 Who do you look up to (as an actor/director/etc.), and why?
Helen Mirren, because she is so versatile; she can play any role, from the Queen to the mother of a gangster. Helen Mirren also conquered America which very few actors from the UK have achieved, and considering she is seventy-five, she is still getting relevant and noteworthy roles, - my favourite is her character in Fast and Furious.
What's the biggest challenge about taking on a character role?
The biggest challenge I have found taking on a character role, is when the audience already knows how the original character was portrayed, therefore making it imperative that I put my own stamp on that character, leaving the audience remembering my performance, and its uniqueness.
When you have a five-minute break during rehearsal, what do you spend the time doing?
I always continue to practice, because I feel strongly that I need to be dedicated to what I love, and practice as they say, makes perfect.
What do you do when you are not doing theatre?
I try really hard to stay fit and active. I also love to spend time with my family and friends, because when I am in a show, I don't get much time for anything else.
Do you think someone could be an actor if they don't feel emotions strongly?
I think anyone can achieve anything if they work hard enough and put their mind to it. However, I do think if you don't have strong emotions and an ability to immerse yourself passionately into the character you're portraying, your acting roles could become limited.
If you had a magic wand, what show would you love to do and why?
If I had a magic wand I would love to play Annie on Broadway, because I think it is the best lead child role out there - however at this minute in time if I had a magic wand I would get rid of Covid 19, so I could just start performing again, and even go to the theatre.
What's the last thing you do before you step out on stage, before the curtain goes up?
I take a long deep breath to clear the butterflies, and at the same time, I am thinking, 'go big or go home!'
How supportive are your family about your career choice?
I have the best family in the world! My mum and dad are very supportive, and would do anything to help me achieve all that I want from my acting career - even my granny takes me to my rehearsals - and when I have performances, all my family come out to watch me. One thing I know for sure is that in every show I have been in and will be in, I will always get the biggest cheer that matters from them, which will always give me a boost.
Well done Samantha, we really hope you go ahead and realise your dreams – you could be in the next series of Ackley Bridge !
BY TT team and Lincolnshire Traveller Initiative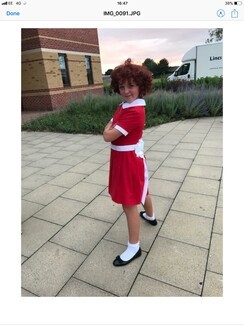 ---