Dreaming big and taking punches with Romany rapper Big Deli
12 January 2021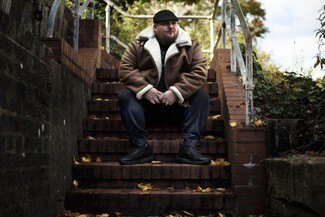 "A dream is as big as you're going to make it," said Rapper Big Deli, towering over those around him at Liphook's train station on a chilly but sunny autumn Sunday.
At 6-foot three, Rapper Big Deli, or Will Keet, 29, looks over the majority of the population. Don't let his stature intimidate you though, it is immediately recognisable from his eyes that this is a man with a deep capacity for emotion and human connection. This glint-of-the-eye makes you look at him as a man of the earth rather than a man who grew up on many different council estates across the south of England.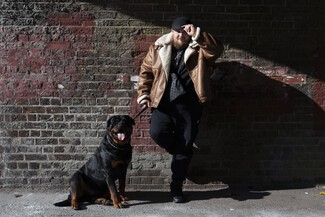 Big Deli didn't choose that life though. Life was more kushti when he was younger, living next to his parents' and extended family's garden centre in Churt until they were thrown off their land by the local council at the age of 12.
He recalls being harassed by the police: "We would be on our way out with me nan, to the chippie or whatever, and they would stop us every time. As a 10-year old you ask yourself: is this because they think we're up to no good? Or is this because we're Gypsies?"
"Sometimes I look back, you know, and it gets to you. It gets you in the sternum. It hurts. But I look at my children and I look at my partner, and if I were to crumble, who would look after them? It's my responsibility to keep them going, as a man," he added.
This is what got him through lockdown, which saw his father-in-law die of cancer - on the first day - as well as his mother having to undergo a triple bypass heart surgery.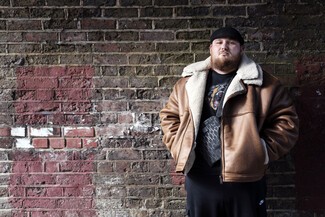 Holding strong is all Big Deli seems to know, as he comes back after each blow like scar tissue: harder and enduring. This comes out in some of his tunes, such as INSIGHT, a dark, menacing track - the kind which plays in your head when you walk down a street by yourself in the dead of night.
He brings these hard-learned lessons to young persons' music charity Music Fusion, a charity which once saved him, but one to which he now contributes his time and love when he has the opportunity to do so.
His latest track, Bacon Pudding, seems like it will be a little more lighthearted - perhaps a cultural ode to his heritage, as a Gypsy man.
"Love what you are. Life's too short not to love what you are," says Big Deli.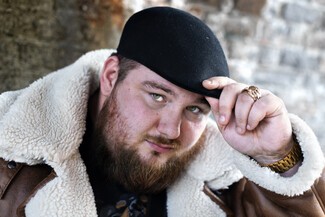 ---