Spotlight: Serena from Linconshire talks Manga Art
21 July 2021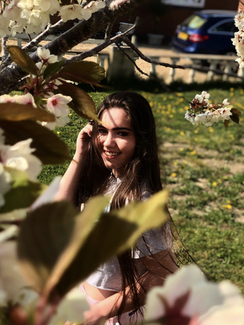 TT caught up with Sereana from Lincolnshire about her irresistible passion for the arts, especially writing and art, which she does in equal measure, we spoke to her about both her writing and her art
The Trinity Arts Awards has given her the opportunity to expand on her chosen areas by being able to write and illustrate an original 'Manga' novel entitled 'The Blade And Raven'. 
TT:  How many hours a day do you read and write?
SF: I don't think I could say an exact time duration, it differs as to how drawn in I am in the moment."
What authors do you like and what ones did you dislike at first, but grew into?
"Cassandra Clare, Sarah J. Mass and Stephanie Garber are a few of my favourites; I haven't    really found an author I dislike!!"
What is your favourite book?
"My favourite books would have to be the Throne of Glass series, I couldn't pick just one"
What was the first book that made you cry?
"It was the 6th installment of the Throne of Glass series, 'Empire of Storms' by Sarah J. Mass."
Does writing energise or exhaust you?
"I would say it energises me - it's like getting a creative weight off my shoulders when I'm doing it."
Do you think someone could be a writer if they don't feel emotions strongly?
"I think it's possible, but if you really want your readers to be fully drawn into the world you've made I think you have to be able to feel emotions strongly."
What is the most difficult part of your artistic process when writing?
"I would say plot holes!"
As a writer, what would you choose as a mascot/avatar/spirit animal?
"Probably a raven."
Does your family support your passion for writing?
"Absolutely, they are so supportive and always encourage me to push myself."
What does literary success look like to you?
"When I think of literary success I think of J.K. Rowling, Tolkien and Cassandra Clare, all writers who have achieved so much, and have a huge fanbase."
Moving on to your art, why do you make the type of art you do (*Manga)?
"The simplest answer is that I enjoy it!"
Why are you drawn to this subject?
I love being able to sit and watch something I envisage in my mind, slowly come to life on paper."
Does your art represent something about you?
"To be honest I'm not quite sure, maybe other people might look at my art and see something that represents me?"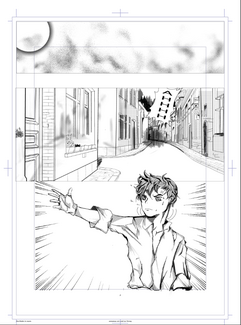 How do you make your art?
"Most of my artwork is done on paper using copic markers, pencils and pastels. Recently I have started doing digital art as well."
What artists inspire you? 
"Well there's a few great artists I like, there's Wlop, Ox Miruku, Ross Draws and loads more. I also go on Pinterest for inspiration."
What does your art mean to you?
"My art means a great deal to me. It can be an escape and very peaceful. Since I'm so passionate about it, I can sometimes get quite frustrated when I can't create my vision as well!"
Of the two, writing and producing art, do you have a favourite?
"No, I love them both the same!"
Keep up the fantastic work Serena - can't wait to see your books published !! 
by TT team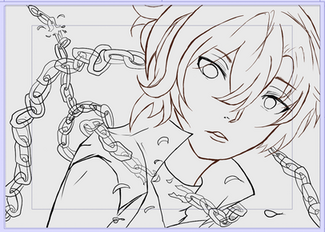 ---