'Zero Tolerance' to unauthorised camps not the only way says Leeds GATE
8 February 2016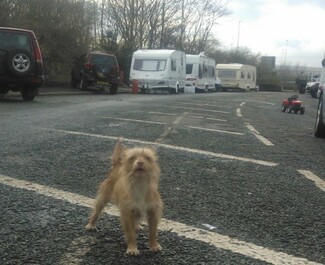 A Leeds based Gypsy/Traveller campaign charity has organised a conference to tell councils about the advantages of 'negotiated stopping' solutions to roadside Traveller camps and how 'zero tolerance' towards mobile Gypsy and Traveller groups is not the only way.
On 25th February 2016 'Reducing Cost and Conflict around Unauthorised Traveller Encampments – Challenges and Opportunities', will take place at the Resource for London centre on the Holloway Road. The event is organised By Leeds GATE, and it will be a rare opportunity for Gypsies and Travellers to get together with the professionals who manage roadside camps such as council and police officers.
Roadside unauthorised encampment by Gypsy and Traveller families is a thorny issue on all sides of the debate.  Gypsy and Traveller families speak of being harassed by continual eviction and loss of their human rights, whilst politicians and media issue soundbites in defence of 'local communities' reportedly invaded by anti-social strangers. Meanwhile the standard 'zero tolerance' approach to encampment continues to bite into local budgets, seemingly without any hope of a solution in sight.
Yet there is a solution and this conference is aimed at explaining how 'negotiated stopping' work to councils and police services.
Negotiated stopping – which has been described by the Traveller Movement as "a no-brainer and what every council should be doing"  - was first trailed by Leeds City Council after pressure and campaigning from Leeds GATE. It involves negotiating a code of conduct with the Travellers and Gypsies living on the roadside camp and providing water, waste disposal and portaloos until the Travellers move on at an agreed date and time. Leeds City Council has saved thousands of pounds in legal fees since introducing this approach.
Speakers from the Equalities and Human Rights Commission, Department of Communities and Local Government, the Travellers Advice Team and De Montford university will set the current legal and policy context before the conference explores case study examples from around the country and delegates have a chance to get stuck into the details of delivering best practice in this difficult and contentious aspect of life in UK. 
Conference Chair, PC Jim Davies of the Gypsy Roma Traveller Police Association, says:
"Overstretched public service budgets can no longer sustain the endless cycle of encampment and eviction, described as a lose/lose game of cat and mouse.  Everyone involved in this situation, staff, Gypsy/Traveller people and local communities have much to gain from talking about the issues together"
Helen Jones, CEO of Leeds GATE, said:
"This is a rare chance for Gypsy and Traveller people and front-line officers to influence the way that roadside camps are managed in a fair and open discussion, a small number of assisted places are available for Gypsy and Traveller community members"
For agenda, speaker details and booking information see here and for details of how to apply for community places please contact Leeds GATE on 01132402444
Leeds Gypsy and Traveller Exchange (Leeds GATE) is an award winning community led civil society organisation for Gypsies and Travellers in West Yorkshire.  www.leedsgate.co.uk @LeedsGATE
---