Crystal's Vardo back on the road again in June
22 March 2016
Friends Families and Travellers' highly acclaimed theatre production Crystal's Vardo will be taking to the road again in June this year – which also happens to be Gypsy, Roma, Traveller History Month!
Crystal's Vardo is a play aimed at children ages 9-13 about the impact of being bullied at school on a young Gypsy girl's life. The play explores the rich history and culture of Gypsies and Travellers to raise awareness and improve understanding of the Travelling community.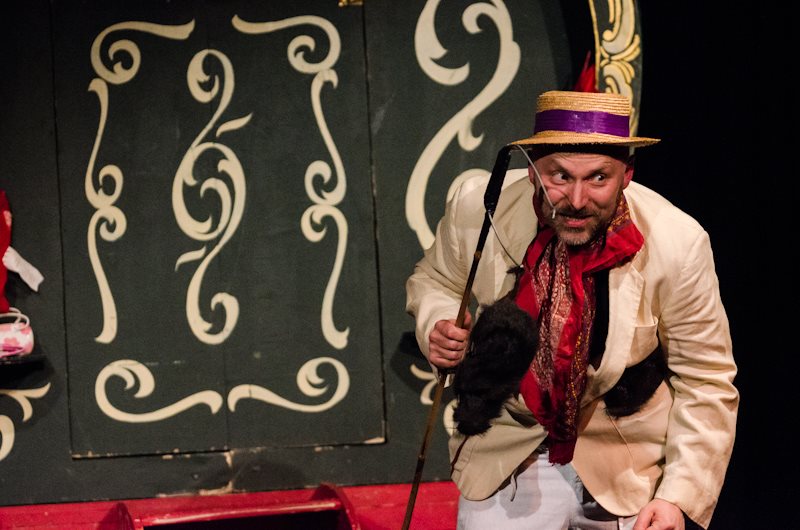 The play, written by Suzannah King, premiered at The Pavilion Theatre in Brighton as part of Gypsy Roma Traveller History month in 2012 and was a great success. The play was also performed in several Brighton schools where it was also well received.
The cast was led by Kavanagh Rose Rattigan as Crystal, herself of Irish Traveller heritage, supported by Neil Thomas and Cara Fraser in numerous other roles.
The play focuses on Crystal, a young Gypsy girl who has been bullied at school. Desperate to get away she runs away from home with her Grandfather's vardo and pony only to find herself lost and miles from anywhere familiar, she has not no choice but to put her trust in the audience to help her find her way back. As Crystal begins to tell the story of her ancestors, something extraordinary happens and Crystal and her companions find themselves far back in time, when the first Gypsies migrated from Northern India. By piecing together the shards of her ancestry, she regains a new confidence in her own identity, whilst raising the awareness of her new friends. The play unfolds employing traditional telling and music, the audience are invited to participate.
Crystal's Vardo was written in response to the continued problems of discrimination and bullying faced by young Travellers. It is an excellent resource for schools to help tackle these issues and to teach the settled community about the history and culture of Gypsies and Travellers and in turn building a sense of pride in Traveller children and their rich heritage.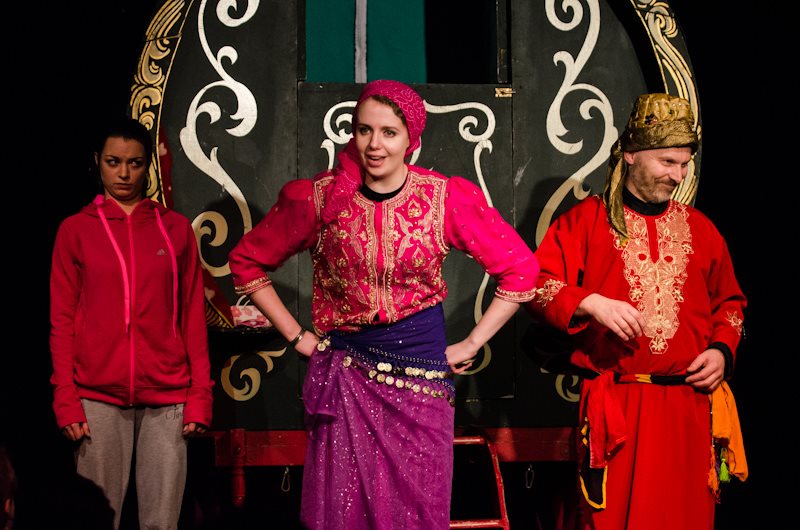 What the audience say:
"Loved the show, you did us proud."
Bev, Traveller.
"Taught the settled community who we are."
Bonny, Traveller age 12.
"Very well put together, more people need to be made aware of this play' … 'thank you for educating me today and giving me an understanding of the Gypsy and Traveller community."
Sussex Police Training event.
"All the children were captivated as were all the adults."
Tim MacFarlan Bexley and North Kent reporter.
What the schools say:
"Personally, I liked the fact that the history of the persecution of Travellers was explained as I think we all learnt something there. In addition to this the acting was great and really engaged the children for the duration of the performance. There were many aspects of the play that were accessible for all ages some with the help of follow up discussions in class and year group assemblies. It would be a fantastic starting point for schools that have not experienced Travellers within the community and equally excellent at supporting ones that have."
Carden Primary, Brighton.
  "I think the show will reinforce learning about the consequences of name-calling and encourage discussion about how we welcome someone new or from a culture that is often subject to discrimination/prejudice and also how we challenge prejudice."
St Lukes Primary, Brighton.
 "It was good the way it made students think about the ways in which Traveller children are thought of and spoken about. Very good."
Patcham High School.
The play is now in its fifth year and available for bookings so if you are looking for an exciting and informative event for Gypsy Roma Traveller history month, please contact Suzanna King at Friends Families and Travellers on 01273 234821 or suzanna@gypsy-traveller.org
Friends Families and Travellers also provide schools with a resource pack and opportunities for workshops and discussions following the performance.
Friends Families and Travellers is proud to be supported and assisted in this project by René Cassin, a Jewish human rights organisation currently campaigning on behalf of Gypsies and Travellers. Like the Jewish communities, Gypsy/Traveller and Roma communities have experienced a long history of persecution, discrimination and exclusion and we believe that all should stand together in the ongoing fight against racism and prejudice. www.renecassin.org
---