London Gypsies and Travellers march for more sites
14 March 2016
Photograph courtesy of Natasha Quarmby, Field of Lights Photography
London's Gypsies and Travellers caused a big stir when they joined a big march for more homes held in London on Sunday, yesterday.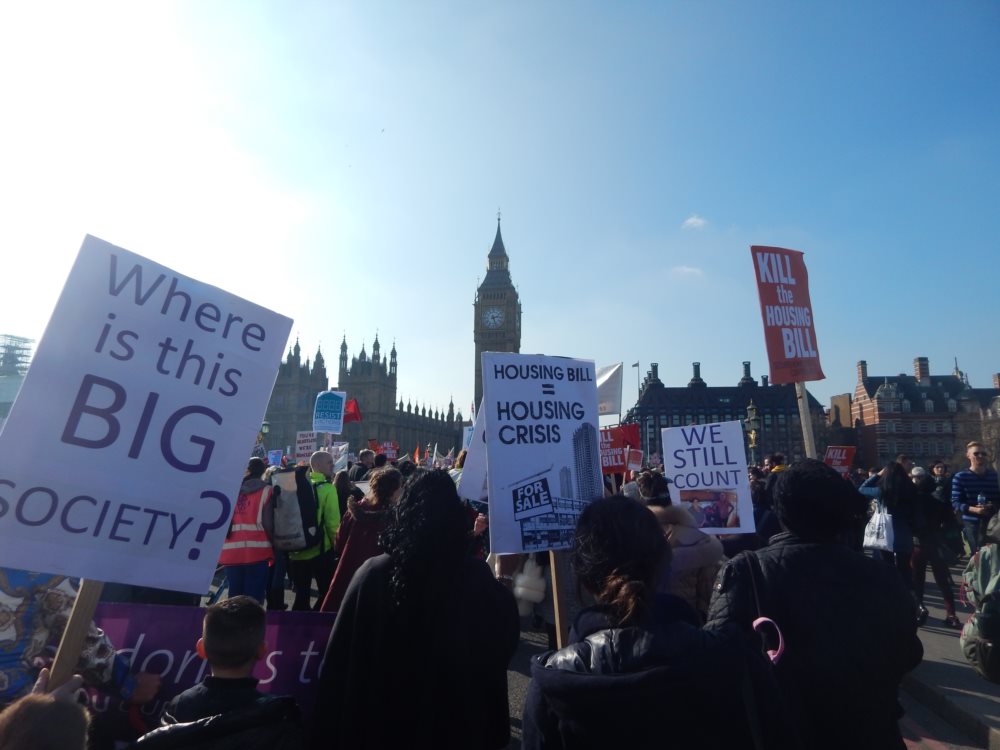 About thirty Gypsies, Travellers and supporters from the London Gypsy and Traveller Unit, plus representatives from the Gypsy Council and the Traveller Movement and a group with a big banner from the London National Bargee Traveller Association, made up the 'Gypsy Traveller bloc' that joined the thousands of other people marching from Holborn to the Houses of Parliament on a beautiful sunny spring day. The Travellers' Times joined the bloc to record this important rally.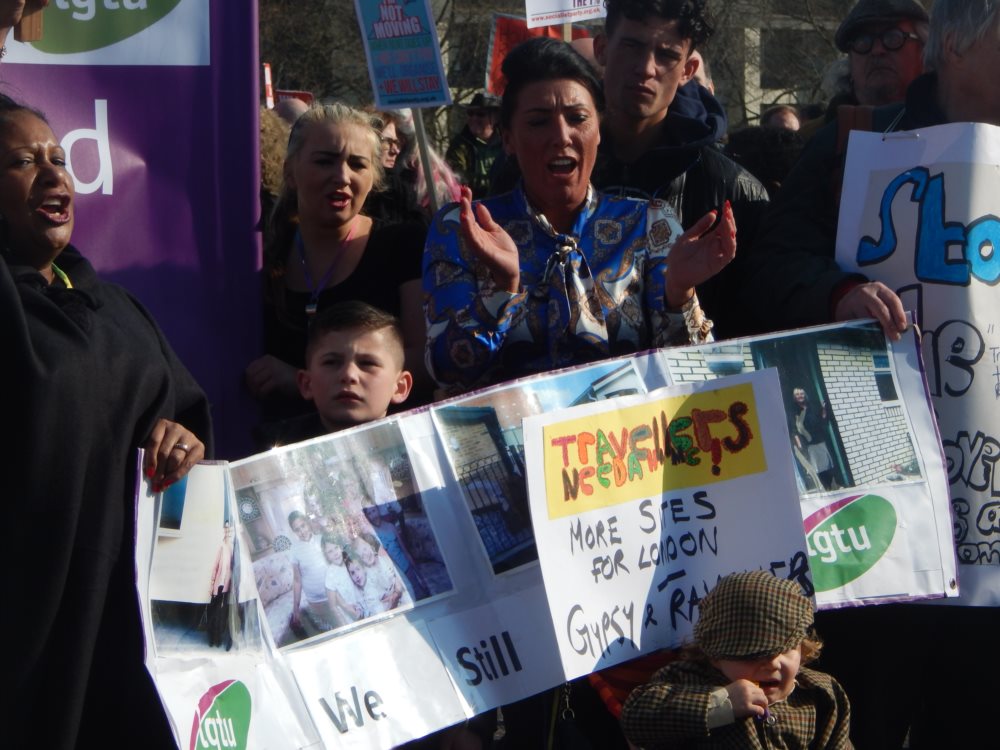 Marion Mahony, from The London Gypsy and Traveller Unit and the grass roots 'We Still Count' campaign for more sites was on the march and spoke to The Travellers' Times:
"We are here because Gypsies and Travellers need more sites. The new laws will mean that it will be even harder to make London councils plan and build Gypsy and Traveller sites. Our culture is being taken away from us. We are here for our children and grandchildren so they have somewhere to live."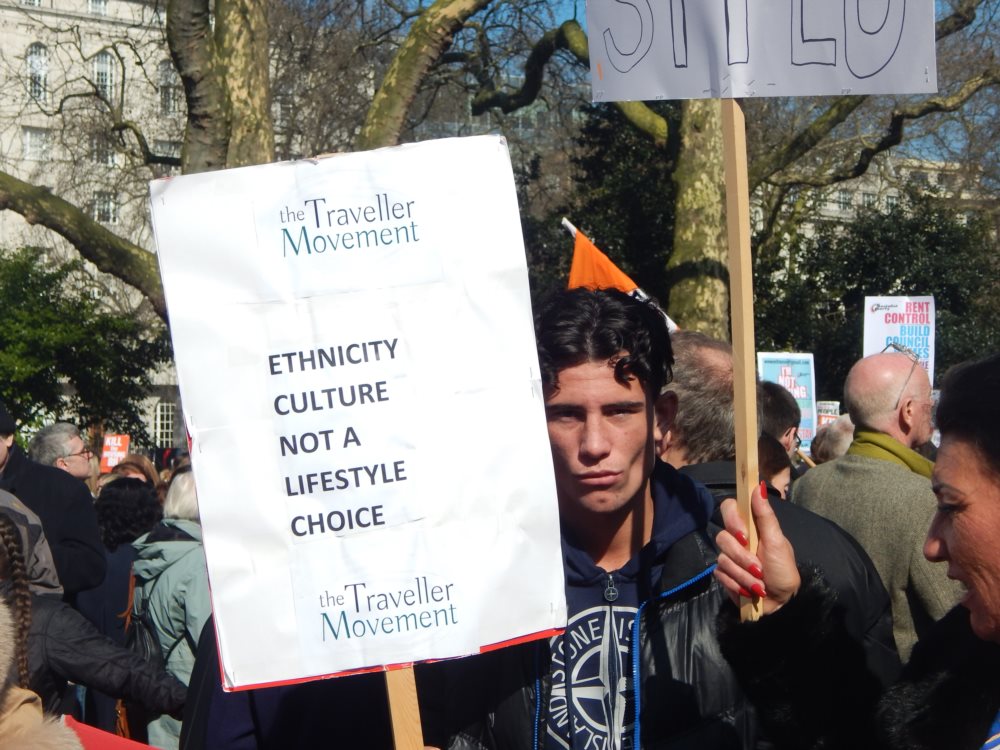 The Gypsy Traveller bloc attracted a lot of attention and was cheered and supported by other groups on the march, with even passing cars beeping their horns and giving the thumbs up.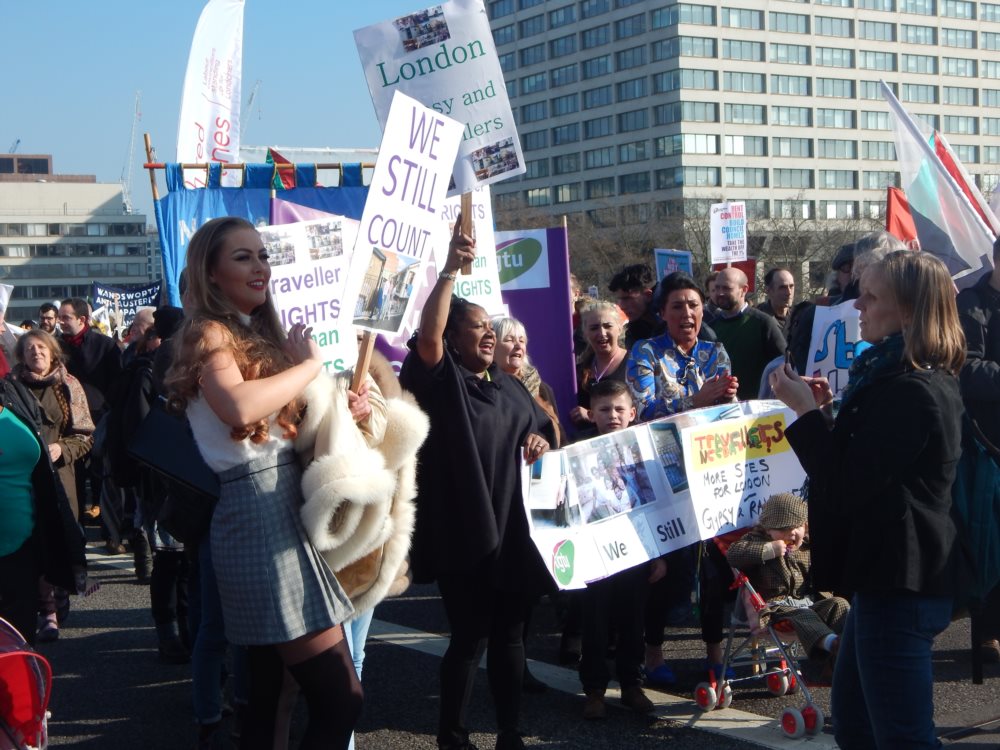 About ten thousand people marched against the new Housing and Planning Bill being brought in by the government which the marchers say will destroy social housing in the UK, meaning that only the wealthy will be able to afford a decent home to rent or buy. The controversial bill – described as 'draconian' by the marchers – also includes a law that singles out Gypsies and Travellers by removing the need for councils to count how many Gypsies and Travellers in their area need homes.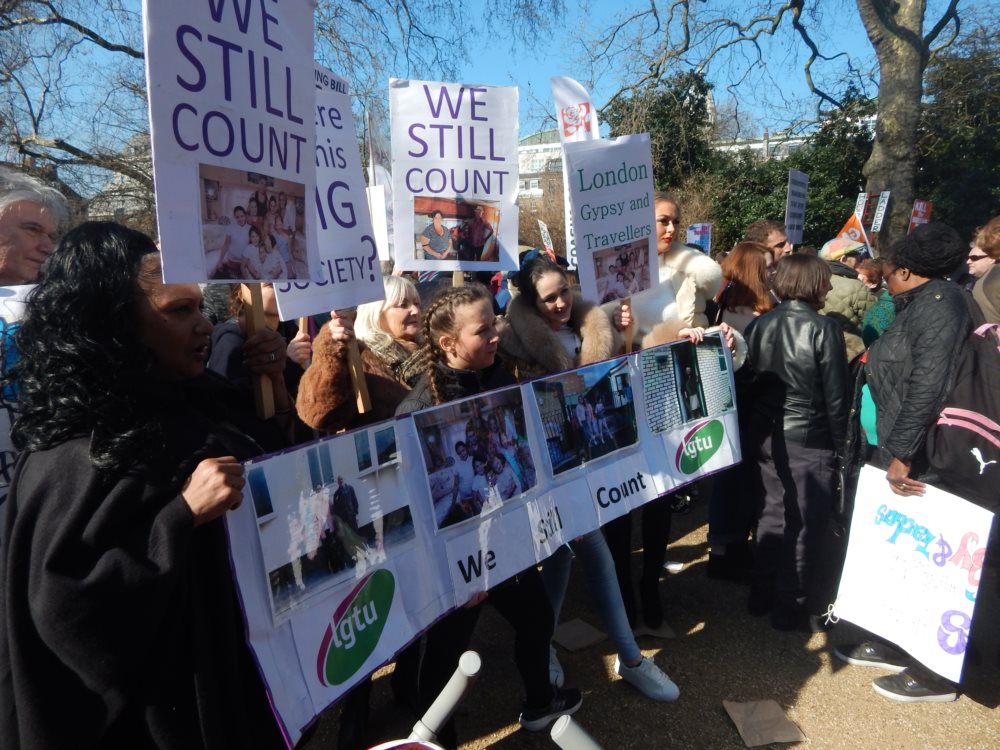 The march, which included men women and children of all ages and from all backgrounds, passed without any trouble at all and was accompanied by music, including a bagpipes player, drums, trumpets and a sound system on a trailer pulled and powered by a bicycle.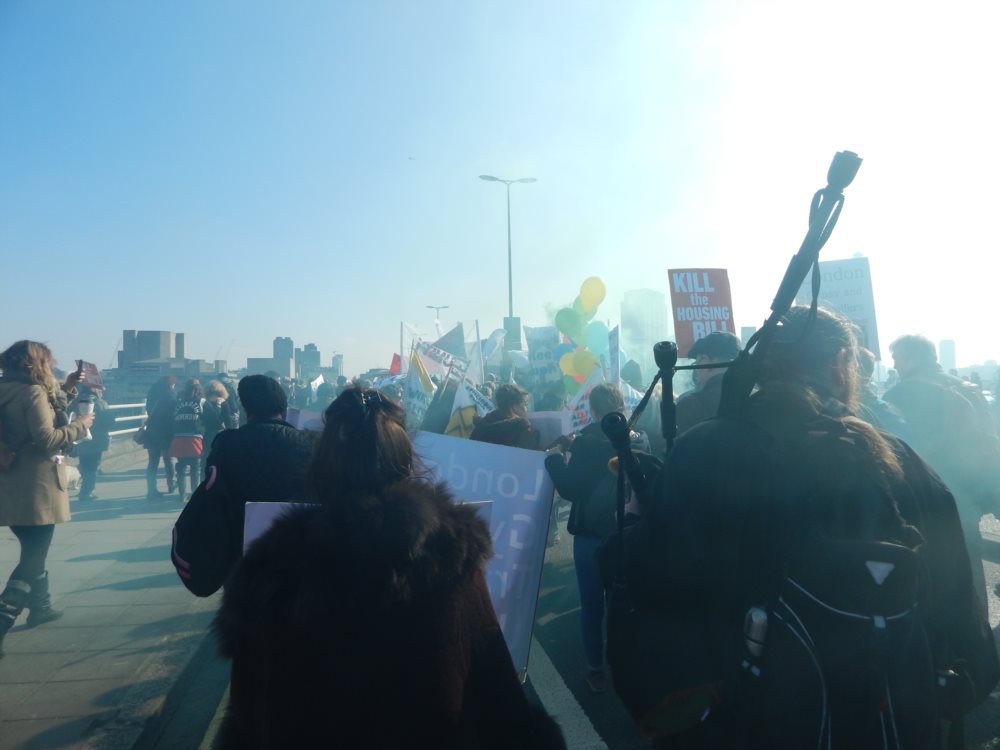 The rally at the end of the march outside Parliament attracted politicians from Labour, the Lib Dems and the Greens who came to show their support for better homes for all.
Talking to The Travellers' Times after the march, Debbie Kennett, from the London Gypsy and Traveller Unit, said: "It was fantastic to see Gypsies and Travellers having such a positive and significant presence amongst the thousands of others protesting against the Housing and Planning Bill. Lisa Buttigieg  gave a heartfelt speech at the Rally alongside politicians and community groups, proudly representing the voice of the Traveller community."
---