Children's art competition for Welsh schools launched
19 October 2016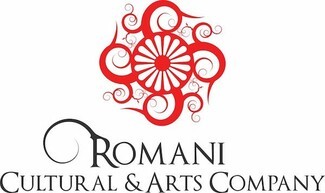 Gypsy and Traveller led charity launches children's 'Design-a-Bandana' art competition for Welsh schools. Romani Cultural & Arts Company Director Isaac Blake invites all schools to take part.
The Romani Cultural & Arts Company is once again co-ordinating the Gypsy, Roma & Traveller (GRT) History Month 2017. Wales is a beacon of excellence in the promotion of equality of opportunity for all and for inclusive practices across services. Join us in 2017 for a celebration of this and more.
During June 2017, throughout Wales, there will be a variety of events taking place to celebrate the rich culture and heritage of Gypsy, Roma & Traveller communities. There will be exhibitions, performances and workshops accessible to all sectors of the community, with some key events taking place in North Wales & South Wales.
Your school now has the opportunity to participate in our 'Design-a-Bandana' competition which is open to all Primary schools in Wales and culminates in a Gala event in June 2017. The competition supports the National Literacy & Numeracy Framework and is open to all children with two entry categories available: Key Stage 1 entries and Key Stage 2 entries. This is the perfect way to celebrate big themes such as diversity and equality as well as an opportunity to explore history and culture in an exciting way. Be inclusive, be included, get involved!
All participating schools will receive a 'thank you' letter and certificate of participation. Winning designs will be produced as a bandana for distribution by the Romani Cultural and Arts Company throughout 2017. Prizes for winners will be presented in June 2017.
Please see our website for further details and for the competition template that school children must use: www.romaniarts.co.uk. The deadline for entries is 5pm on Friday 27th January 2017.
Kushti Bok; be well
Good luck and good health
Isaac Blake
Director
---