Nike promise to investigate 'P*key' merchandise for "misuse" of logo
12 April 2017
Nike has promised to "investigate" the misuse of its name following the BBC Newsbeat investigation into  fake versions of its famous Nike Swoosh brand logo that is being used to merchandise racist products - which include rucksacks, hoodies and baby-grows, emblazoned with the words 'P*key: just nick it'- on major online marketing websites.
In an email seen by the Travellers' Times, Nike – the major sportswear corporation - has waded into the growing controversy and thanked a Romany Gypsy complainant for alerting them to the "misuse" of their brand and have told her that they have passed the complaint to "the relevant department" who "will investigate the matter further"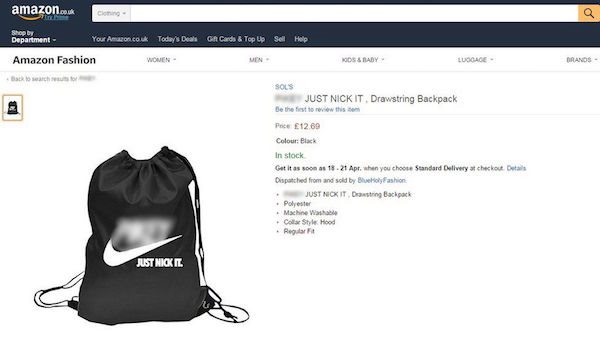 Nike added that they "respect and appreciate every one of our consumer's no matter what their race, age or gender is."
Dr Hazel Marsh, a lecturer from the University of East Anglia and herself a Romany Gypsy, made the complaint to NIKE because she was alarmed that the merchandise would encourage race-hate towards Romany Gypsies and Travellers.
The UK's Romany Gypsies and Irish Travellers are protected under equalities laws.
Hundreds of listings have started to be taken down by Amazon and eBay after the BBC's Newsbeat investigation.
Many items have fake versions of the Nike logo plus the offensive word followed by the tagline "Just Nick It".
Products complained about include hoodies, fridge magnets and even printed baby clothes.
Sherrie Smith runs a website where racism against Gypsies and Travellers can be reported and told Newsbeat she found T-shirts, baseball caps and drawstring bags with the word on.
"They all have the Nike tick, but it says 'Pikey: Just Nick It'," she told a BBC Newsbeat reporter.
"That word is a disgusting word. It's exactly the same as the n-word."
Danniel Bennett, 19, is a hairdresser and Romany Gypsy from Nottinghamshire also told newsbeat that the term is offensive and damaging.
"It doesn't matter how many good things I've done in my life, or whether I go to university or college," he says.
"All I will be labelled as, is as a pikey that just nicks things.
"When somebody puts on a T-shirt like that, I look at it and think, 'Is that what people think of me?'
"It doesn't matter what I do, or where I go, or what I achieve in life, I will always be what that T-shirt says. And that doesn't make me feel good."
Newsbeat also spoke to a senior barrister who specialises in Gypsy Traveller rights. He says the makers, sellers and wearers of this merchandise could all, in theory, face prosecution for incitement to racial hatred.
Gypsy and Traveller activists have been sharing dozens of screengrabs in Facebook groups and emails, with many saying they have complained to retailers.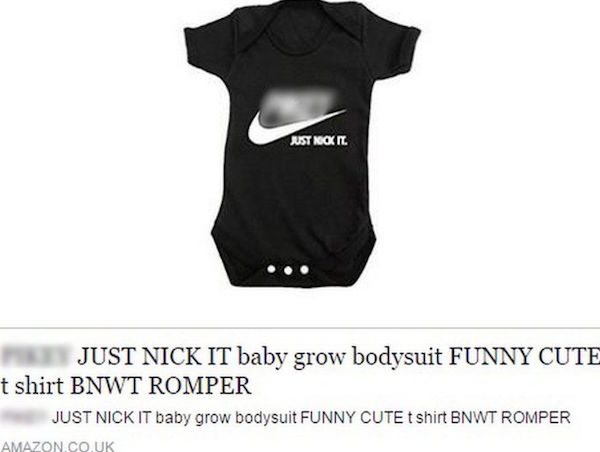 Amazon confirmed they had removed two product listings after being contacted by Newsbeat, but wouldn't make any further comment.
eBay says it is in the process of removing listings and that it aims to find and remove offensive material as soon as it's identified.
An eBay spokesperson also told Newsbeat anyone knowingly selling these items in their online marketplace could have their accounts restricted or suspended.
Lisa Smith, a 25-year-old Romany Gypsy activist and Travellers' Times Youth Engagement worker, says too few people understand the word has racist origins, and that it's often misused to mean "dirty" or "poor".
"It's been so normalised in people's everyday vocabulary, we're almost immune to it," she says.
"We're de-sensitised to this word as a racial slur.
"Ask an Asian person how they feel about the 'p-word'. Ask a black person, how they feel about the 'n-word'.
"I do feel as though it [being anti-Gypsy] is the last acceptable form of racism that we still have in society."
(Racist merchandise screenshots courtesy of BBC Newsbeat)
---