Billy Welch calls on fair-goers not to arrive too early as Appleby Horse Fair 2018 draws near!
23 April 2018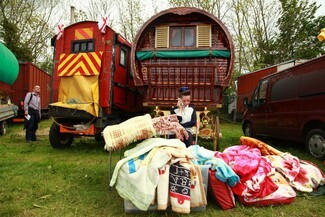 Shera Rom Billy Welch has called on Gypsies and Travellers to plan their journey to Appleby Horse Fair carefully, as Eden District Council announces that there will be less stopping places at Alston Moor this year.
With around seven weeks until Appleby Horse Fair starts on Thursday 7 June 2018, fair-goers who bring trailers (towed caravans) are being encouraged to plan their journeys carefully to Appleby in Cumbria, so that they don't arrive too soon, especially if they travel to the Fair via Alston Moor, as the availability of temporary stopping places there is reduced this year.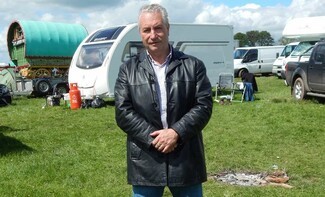 Gypsy and Traveller Billy Welch, a member of the Multi Agency Co-ordinating Group (MASCG), who work to make the Fair safer each year, said: "Gypsies and Travellers always responded very positively to our message about not arriving too soon for the Horse Fair. This is especially important this year for people who travel along the A69/A686 to Appleby Fair, as Makepeace's Field near Alston is unfortunately no longer available as a temporary stopping place. So please take account of this when planning your journey to Appleby this year.
"So if you are bringing your trailer to Appleby please respect the Fair, plan your journey carefully using the information about temporary stopping places available at www.applebyfair.org, so you don't arrive too early before the Fair starts on 7 June. By doing this you not only help improve road safety, but allow more space on road side verges for grazing and bowtops."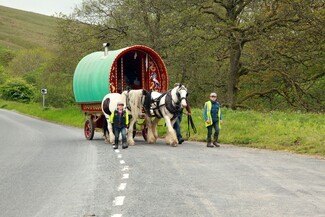 Superintendent, Mark Pannone from Cumbria Police, said: "The top priority at every Appleby Horse Fair is always the safety of everyone involved in this unique gathering.
This is why we ask Gypsies and Travellers coming to this year's event to heed the safety advice and to not arrive too early in order to avoid causing problems on the road network."
To keep up to date on the plans and news for Appleby Horse Fair 2018, visit http://www.applebyfair.org/ or check out Facebook MASCG for Appleby Fair or follow @ApplebyFair on Twitter.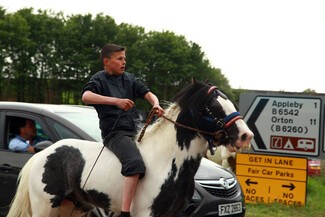 Eden District Council's Deputy Chief Executive and MASCG Chairman, Matthew Neal said: "The public agencies, local communities and Gypsy and Traveller representatives work continually to improve the safety of this unique gathering and to make it as enjoyable as possible for all concerned. Local publicans are again working proactively with the District Council and Cumbria Police through the Voluntary Licensing Charter to help ensure their premises are operating safely throughout the Fair for everyone's enjoyment.
"Unfortunately this year Makepeace's Field at Alston is no longer available as a stopping place, so we are working with Alston Moor Parish Council to look for other potential locations for a temporary stopping places for future Fairs. If any local landowners have fields they would like to make available please contact the District Council."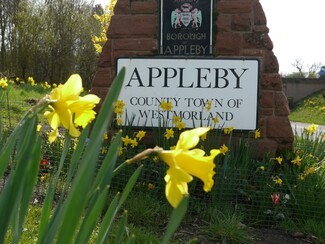 By TT News
All photos (c) Natasha Quarmby except Appleby town sign (c) Charles Newland
---