Traveller train driver speaks out for Gypsy and Traveller rights at trade union conference
14 May 2018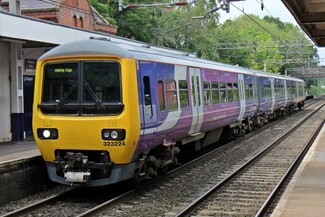 A Traveller train driver and union member has spoken out for Gypsy and Traveller rights at a recent Black Workers Trade Union conference – and invited a leading GRT charity along to speak at next year's event.
Roger Galloway-Smith, the Black and Ethnic Minority (BEM) Consultative Committee Member for the train drivers union ASLEF, received a standing ovation.
On behalf of ASLEF, the Armagh born Roger Galloway-Smith called on the Trade Union Race Relations Committee to demonstrate support in the organisation of Gypsy and Travellers' rights and said that a representative from Friends, Families and Travellers should be invited to the conference in 2019 to deliver a speech on the discrimination faced by Gypsies and Travellers.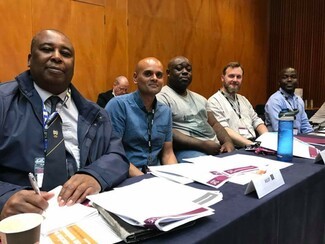 Speaking to the Travellers' Times, Roger Galloway-Smith said that his ASLEF committee decided to put the motion to the conference after he was asked to tell them about life as a Traveller and the discrimination he and his community faced.
"Everyone was shocked and moved by what I had to say on the matter, and it was decided there and then to create a motion to put to the conference," says Roger.
"We thought that, through the Black Workers TUC conference, we could gain exposure for the movement to the very people who come into daily working contact with the GRT community. Unions representing the NHS, local authorities, government departments, teachers, journalists, the emergency services and many more would hear the motion."
"Our aim was to raise awareness of the issues facing Gypsy, Roma and Travellers in the hope that, by working in collaboration with the unions and their members, we could create better outcomes, increase opportunities, improve equality, reduce misunderstanding, eradicate racism, and help shape best practice."
Sarah Mann, Co-Director of FFT, said that they were delighted by Roger Galloway-Smith's motion and invite.
"It's so important that Gypsies and Travellers' rights are mainstreamed with other race equality issues so we can join up our campaigning with other groups," said Sarah Mann.
"A huge congrats and thank you to Roger for the invitation to speak!"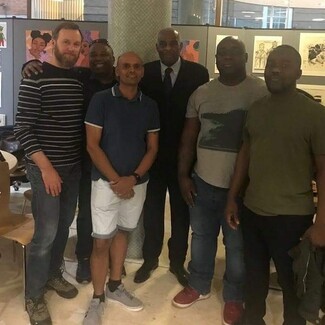 "I define myself as a traveller," says Roger Galloway-Smith, 49, who has a Romany father and an Irish Traveller mother, talking Keith Richmond in a recent interview for the ASLEF Journal. "To me, it means freedom. I like to get up, get out, and go. I love travelling, being able to go wherever I want. I don't like being stuck in one place, I find it claustrophobic."
"But I know people think of My Big Fat Gypsy Wedding and all that crap. Bare knuckle fighting, and "We'll tarmac your drive", it all perpetuates the stereotype."
Some children didn't want to know him because he was a Traveller but Roger learned to cope he says in the wide-ranging ASLEF Journal interview. "You have to be self-reliant as a Traveller and you have to stand up for yourself."
"A train driver's job is a really good job – hard work but a good job – and I was stressed for months because I was in competition with all these young guys and thought, not a cat in hell's chance." He passed out in August 2014 and works driving trains to Newcastle, Leeds, and Dumfries. "I love it. It's a great job," says Roger.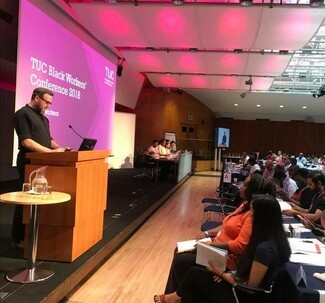 Roger, his wife and daughter now live in a house, not a caravan, in Cumbria. But he still loves travelling and still sees himself as a Traveller. He stood for the BEM committee to dispel some of the myths about travellers – Romany Gypsies and Irish Travellers were protected from discrimination as an ethnic group under the Equality Act 2010 – and "to increase the levels of recruitment and retention of black and ethnic minorities in the rail industry."
By Mike Doherty/TT News
With a massive thanks to Keith Richmond from the ASLEF Journal for allowing the TT to use some of his excellent interview with Roger. We suggest you read the whole interview here.
(Main picture – Roger Galloway Smith drives trains for Northern Rail © By El Pollock, CC BY-SA 2.0, https://commons.wikimedia.org/w/index.php?curid=40972017)
---