Traveller Mental Health Survey Launched
16 December 2019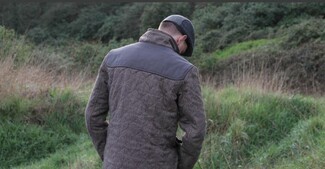 Travellers experience some of the worst health outcomes in British society. A Traveller led community group wants to help combat this by creating a culturally appropriate and specific type of provision to support people struggling with their mental health.
Traveller Pride has designed a survey to help gather meaningful data from ALL types of Travellers across the UK to help provide a broader understanding of the mental health picture and inform what future support they should offer.
So if you've suffered with your mental health now or in past Traveller Pride wants to hear from you. They want to know about your experiences accessing support, what your mental health has been like lately and what type of support you would want from any service in the future.
Mental health expert, Tyler Hatwell told Travellers' Times: "As a Traveller myself, I've found some help that was phenomenal and some that was dreadful, but just stories aren't enough, if we get data to prove what's going on we can then apply for funding to create a provision that works for us. I'm a counseller and am already working with charities to train counsellors to be more Traveller friendly, but ideally, we need support that's culturally specific and will reach Travellers who often for good reasons don't trust help on offer from mainstream services."
Get your voice heard by completing the short online survey here: https://forms.gle/tM7KWh9h97Fi9R4F6
---