Travellers honoured by Queen
30 December 2019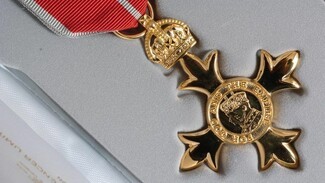 Two Irish Travellers have been named in the Queens New Year's Honours list.
Irish Traveller Pauline Anderson, Chair of the Traveller Movement and the Director of Learning and Skills at Derby City Council, has been awarded an Order of the British Empire for her 'Services to Children and Young People in Education'.
The Traveller Movement announced the good news on their Facebook Page and Pauline Anderson commented "Thank you all so much. It's our shared honour x".
Samson Rattigan, a youth worker for Friends, Families and Travellers (FFT) in Brighton, has also been awarded a British Empire Medal for services to young people and families from the Gypsy and Traveller communities in Sussex.
FFT took to Twitter to spread the good news and tweeted: "We're over the moon to share that FFT's Samson Rattigan is one of the youngest people to be recognised on the Queen's New Year's Honours List. Samson thank you for your amazing work - you are an inspiration!"
The Travellers' Times would like to congratulate both Pauline and Samson on this massively good news!
TT News
---