Victory for Gypsies and Travellers in anti-camping injunctions court case
21 January 2020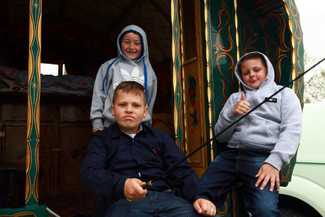 Court of Appeal rules that Gypsies and Travellers have an "enshrined freedom" to move from one place to another and refuses Bromley Council's injunction to prevent camping on public land
"Landmark" ruling also has serious implications for Governments attempts to criminalise trespass says lawyer involved with case
Judges have thrown out a council's application to ban Gypsies and Travellers and "persons unknown" from camping on public and common land in its borough.
Bromley Council sought the injunction, which was rejected by the High Court in May 2019, after an intervention by the NGO London Gypsies and Travellers, who were represented by lawyers from Community Law Partnership and Garden Court Chambers.
Debby Kennett, CEO of London Gypsies and Travellers, said: "We are extremely pleased with this result and proud to have been involved in such an important case which advances the recognition and protection of the nomadic way of life in the UK.
The judgment sets a high standard for councils seeking injunctions and stresses the need to put in place adequate and safe provision. We are keen to work with councils to explore alternatives to evictions and injunctions, such as negotiated stopping."
34 councils - including 14 in London - have taken out similar injunctions which threaten all Gypsies and Travellers with fines and imprisonment if they camp on public and common land within their boundaries.
These legality of these injunctions are now thrown into doubt, say legal experts involved with the case.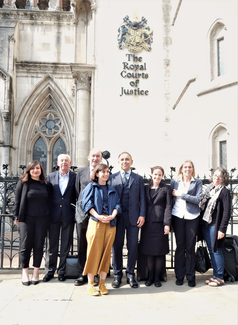 The judgement, which states that existing laws "make plain that the Gypsy and Traveller community have an enshrined freedom not to stay in one place but to move from one place to another", also calls into question the Government's current threat to criminalise trespass, say lawyers.
Commenting on the decision, Marc Willers QC of Garden Court Chambers said: "Very importantly, the Court of Appeal has stated in this judgment that an injunction which prevents Gypsies and Travellers from stopping at all in a defined part of the UK comprises a potential breach of both the European Convention on Human Rights and the Equality Act. Given that finding, it is difficult to see how the government can possibly justify its proposal, which is currently out to consultation, to criminalise trespass."
Sam Grant, policy and campaigns manager at the civil rights charity Liberty, who also intervened in the case, said: "This is a major victory for the Gypsy, Roma and Traveller communities in the face of increasing hostility from local and national governments. If you're a member of these communities, these injunctions, like the government's proposals to criminalise trespass, are a real threat to your entire way of life.
It's now up to the government to provide adequate safe sites for encampments to help these communities live and reduce the discrimination they face."
Bromley Council announced it had no plans to appeal to the Supreme Court.
"Whilst a longer term injunction has not been granted, land owners and local authorities continue to have a range of options to stop unauthorised encampments," said Councillor Kate Lymer, Executive Councillor for Public Protection and Enforcement.
"We note the court's decision and will need to take time to reflect on the implications of the judgement in the coming days." 
TT News
(Lead photograph: Traveller boys at Appleby Horse Fair by Natasha Quarmby/Fields of Light Photography)
---