Young Travellers across Lincolnshire are helping their communities stay safe
11 February 2020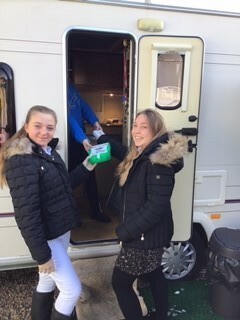 Young Travellers on sites across Lincolnshire are helping to keep their community safe by carrying out a safety survey and distributing carbon monoxide detectors where needed with the support of  Lincolnshire Traveller Initiative. 
Lincolnshire Traveller Initiative is committed to making Traveller sites in Lincolnshire safer places and, to this end, is supplying free smoke alarms, carbon monoxide detectors and first aid kits to sites around the county. Each year around 1,400 fires occur in caravans and each week someone dies from a fire cause by a cigarette. Fitting a smoke alarm in your home is essential. 
Carbon Monoxide is a deadly gas, with no smell, that can leak from poorly maintained and unserviced gas appliances, especially heaters. Signs of a potential threat are flames burning yellow instead of blue and a build up of soot. Every room with a gas heater should be fitted with a carbon monoxide detector. These two important steps can save lives.
Lincolnshire Traveller Initiative have been liaising with Lincolnshire Fire and Rescue to ensure that homes on Lincolnshire sites are equipped with these two life savers. Young Travellers on each site are carrying out a safety survey and then distributing carbon monoxide detectors where needed. Where smoke alarms are needed the Fire Service, accompanied by the young people, are visiting homes to ensure smoke alarms are properly fitted. Each family on the sites are also being offered a free first aid kit, because, as we all know, accidents do occur in and around the home. 
CEO Paul Boucher told Travellers' Times, "The young people involved are not only helping to look after their community but earning a Prince's Trust Community Project qualification at the same time! Win! Win!"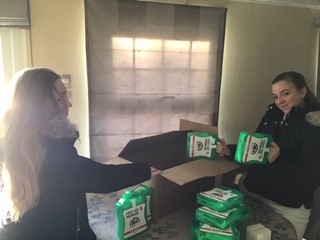 The Main photo features Samantha Bryan and Charlie giving out First Aid Kits on a site in Grantham. They have given out almost 150 First Aid Kits, 80 Carbon Monoxide Alarms and, in partnership with Lincolnshire Fire & Rescue, are having 35 Smoke alarms fitted on sites in Lincolnshire.
---