Leeds GATE are recruiting
8 April 2021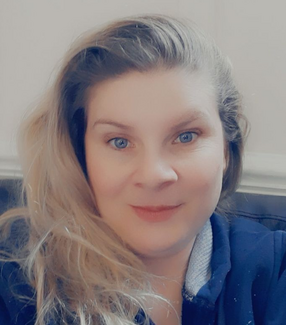 Leeds GATE* are expanding their organisation and are looking for talented individuals to join their team. They are very keen to hear from Gypsies and Travellers interested in working with them. They have a range of jobs live now and more will be coming live in the next weeks and months – these jobs range from joining their senior leadership team to apprenticeships. They are also looking for Gypsy & Traveller people to join their board of trustees.  
 
We caught up with Grace Cunningham, a youth worker at Leeds GATE and asked her what it is like to work there.  Grace is Youth Work Co-ordinator at Leeds GATE, she joined the team in 2018 as a Youth Work Assistant. Grace was promoted to Youth Work Co-ordinator in 2020, shortly before she had her third child, her son Stevie-Joseph. Grace returned from maternity leave to her new role in the middle of lockdown and has risen to the challenge of managing raising a young family and taking on new responsibility at work. Grace is currently participating in Leeds GATE's internal staff development programme designed to help her and others from Gypsy & Traveller communities take the next steps in their careers with Leeds GATE.  
Hi Grace, can you tell us what is your role at Leeds GATE?  
Hi! I am Leeds GATE's Youth Work Co-ordinator - I look after all the young people accessing Leeds GATE, organising activities, mentoring, education opportunities, residentials and much more! 
How would you describe Leeds GATE? 
I would describe Leeds GATE as a warm welcoming organisation that is very passionate about improving the lives of Gypsies and Travellers. 
 
What do you think it takes to work at Leeds GATE? 
I think to work at Leeds GATE you need to be passionate about Gypsy/Traveller culture, be warm and welcoming and keen to learn new things.  
What do you think are the top benefits of working at Leeds GATE? 
There are loads of benefits to working here but I would say the top one is that it is a very rewarding job as you are helping people from our communities to help themselves. 
Leeds GATE is also a very staff friendly organisation - we all help and support each other; I often feel like we are more like a family than work colleagues. 
What would your advice be to other Gypsy and Traveller people who are thinking of applying? 
When I first seen the job advert for the role, I didn't think I stood a chance as I had 2 children at the time and lacked in confidence and self-esteem and was a very shy person but I gave it a go! 
Now 3 years later I am the senior youth worker and thriving at my role, I am so confident and full of self-belief in myself.  Leeds GATE gave me a voice and shown me how being from the Travelling community was so beneficial when working at GATE as it belongs to Gypsies and Travellers  
Leeds GATE is the best organisation by far to ever have the opportunity to work for as everyone is so supportive and helpful and pick out your best points and help you build on them till you reach your highest potential. 
So don't think you're not clever enough, we are all here to support you and Leeds GATE believes in you. 
------------------------------------------------------------------------------------------------ 
 
To find out about jobs and trustee roles at Leeds GATE: 
https://www.leedsgate.co.uk/jobs 
For an informal chat about working with us email vacancies@leedsgate.co.uk or ring 0113 2402444 and ask for Sharon.  
Leeds GATE are an organisation with a strong vision and strong values. We are committed to the wellbeing of our staff, volunteers and members. We are: 
A Family Friendly Organisation - Leeds GATE are proud to support our staff and their families with flexible working approaches, generous annual leave and a family friendly approach. 
Generous Annual Leave and 14 Bank Holidays Annually  

Special Leave & Flexible Working Policies  

Employee Assistance Scheme with Health Assured  

We are a Mindful Employer  
Committed to fair pay - we are a Living Wage Employer and all our posts are pegged to NJC payscales meaning an annual cost of living increment is applied each year. We provide up to 5% match pension contributions. Posts are paid within pay brackets with an annual pay award until you reach the top of your scale.   
Committed to learning - We are a reflective organisation with an ongoing commitment to our own learning & development. This includes annual team building days, regular full staff training and staff and exec board away days.  We are committed to the learning and development of our staff as individuals and will work with staff to actively identify opportunities for development including access to NVQ's supported by the organisation. 
*Leeds Gypsy and Traveller Exchange (Leeds GATE) are an award-winning charity based in the North of England.  They work to improve quality of life for Gypsies and Travellers across West Yorkshire, through working to improve access to homes, health, education opportunities and inclusion. Leeds GATE deliver lots of different projects including advocacy, mental health support, community development, youth work and care of post from their community centre based in Leeds. Leeds GATE has a core value that the organisation belongs to Gypsies and Travellers and over 50% of their current team are Gypsies and Travellers.
---