'Drive to Survive' say Gypsy and Traveller campaigners - and fight the anti-Traveller laws
2 June 2021
A series of protests and demonstrations against the governments threatened new anti-Traveller laws will spark off this summer, say campaigners.
The "Drive to Survive" campaign will kick off with a rally outside Parliament, say Romany Gypsy organisers Jake Bowers and Sherrie Smith. The date is yet to be released but the Travellers' Times understands it will be in early July. Other rallies are being organised across the UK, including in Scotland and Wales.
The new laws, part of the governments controversial new policing bill, will make trespass with the intent to reside in vehicles illegal, and anyone breaking the new laws could have their vehicles and trailers seized and face three months in prison and a £2.5K fine. Currently trespass is a civil offence. The new laws will make the travelling way of life – which relies on stopping places for travelling people - almost impossible, say campaigners.
The organisers have launched a crowdfunder to cover costs as they want to be able to bring horses and wagons into central London to take part in the rally. The crowdfunder has already raised £1k.
"@DriveToSurvive3 is planning a GRT summer of discontent against the #policingbill from Westminster to Appleby Fair and the party conference season, but we desperately need funds to make it happen," say the organisers.
Please support our crowdfunder here:
https://www.crowdfunder.co.uk/drive-to-survive
The Travellers' Times understands that the initial rally is planned as a family friendly peaceful event, that the correct papers are in place for the rally, and organisers are encouraging all Gypsy, Roma and Travellers – and supporters - to come and take part.
Watch this space. The Travellers' Times will be there to support and record the event.
TT News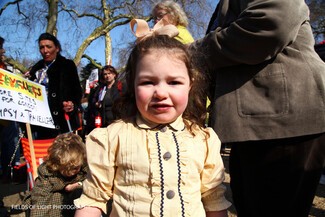 ---