Rally outside Czech Embassy protests Roma man's "shocking killing" by police
9 July 2021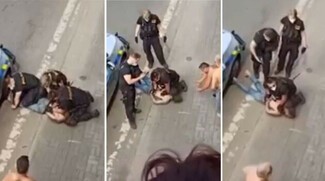 Roma campaigners have held a rally outside the Czech Embassy to remember Stanislav Tomas who died after being held to the ground with a Czech policeman's knee on his neck.
Stanislav Tomas's death in Teplice, Czech Republic, was filmed by a bystander on a mobile phone and resonated with the murder of George Floyd by a USA policeman – which sparked the Black Lives Matter movement.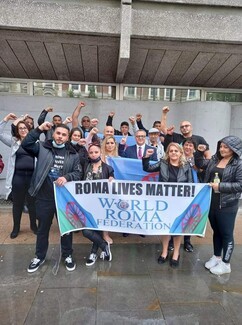 Jan Tiser, from London based campaign group United Roma UK, told the Travellers' Times about the rally.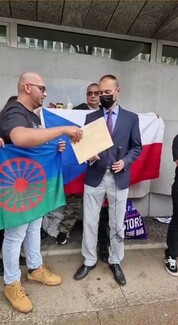 "It wasn't a huge rally but we sent a message," said Jan Tiser. "That message is that Roma lives matter and that we are humans too. We also handed our letter to Czech officials at the embassy which will now go to the Czech government in Prague."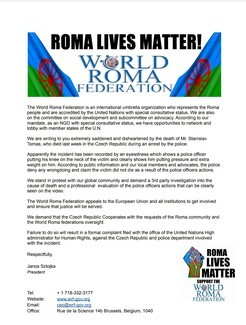 Roma led rallies, protests and vigils for Stanislav Tomas have erupted all over the world.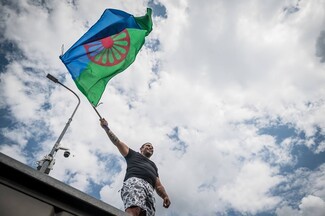 In Glasgow, Scotland, campaign group Friends of Romano Lav held a vigil for Stanislav Tomas.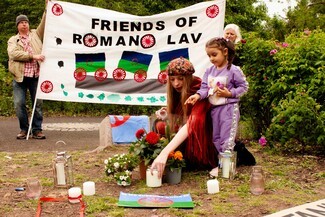 In Teplice, the town in which Stanislav Tomas died, hundreds of Roma were confronted by riot police as they swept through the town holding banners and demanding justice.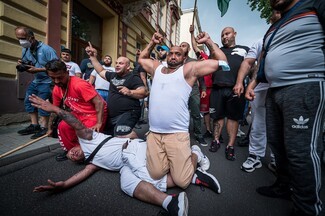 At Wednesday's London Drive 2 Survive rally that protested against the new anti-Traveller law, there was a one-minute silence for Stanislav Tomas. Nicu Ion, the first ever Roma migrant elected as a councillor in the UK, led the silence.
Nicu Ion said that the "shocking killing" of Stanislav Tomas by the Czech police was not getting the attention from the politicians and media that it deserved.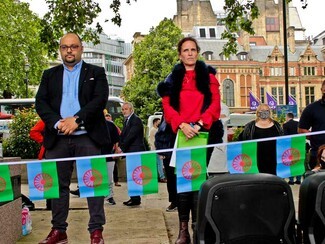 Jonathan Lee, from the European Roma Rights Centre, has said that Stanislav Tomas's family will be getting legal support in a bid to get justice.
"The ERRC have contracted a local lawyer in the Czech Republic who will represent the interests of Mr. Tomas' surviving family going forward," said Jonathan Lee. "This lawyer has travelled to Teplice earlier this week and signed a power of attorney agreement with a family member of Mr. Tomas. We have now also submitted a criminal complaint concerning his death which occurred while in police custody."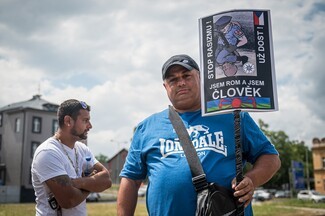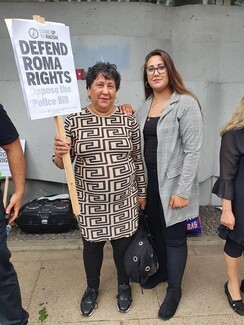 Jan Tiser was born in the Czech Republic but was brought to England by his mother when the authorities threatened to put him in a 'special school'. In the Czech Republic many Roma children are condemned to 'special schools' in what is effectively a racially segregated education system.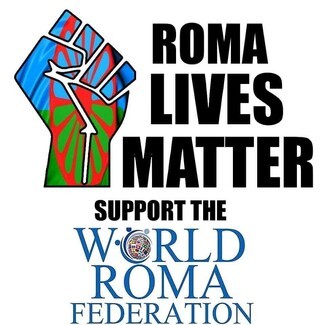 Mike Doherty/TT News
(Lead Picture: Stills from the mobile phone footage that recorded Stanislav Tomas's death in Teplice, Czech Republic)
---