Make your voice heard say Peer Researchers at the Traveller Movement
16 August 2021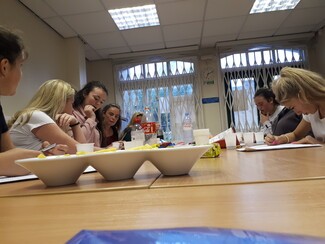 Above: Peer Research session run by Traveller Movement
Have you ever felt as though you have not had the right guidance throughout or after education?
Would you know where to go to receive the right training?
Do you feel as though you need to hide your ethnicity when applying for work?
Do you feel as though formal education is not for you?
Traveller Movement are looking for Gypsy, Roma and Traveller youth between 14-24 years to be a part of challenging narratives and helping build a brighter future for Gypsy Roma and Traveller youth.
They are looking for participants to take part in their survey as well as being interviewed by our peer researchers who are also part of the Gypsy, Roma, Traveller community.
The research is looking into how the Government, education and social services are failing to build and support GRT youth in employment, education and training and looking into why that is. Make your voice heard, together we can create more opportunity's and pave the way to a brighter future.

You can complete the survey HERE and to find out more about taking part in an interview contact Millie on otv@travellermovement.org.uk
---