"My heart broke into a million pieces" – A Scottish Traveller mother's tale of an outlaw son
24 September 2021
Scottish outlaw James Macpherson hung on the "gallows-tree" in 1700 and made famous to the wider public by a Robert Burns poem has had his exhibit changed in a museum to reflect that he had a Scottish Traveller mother.
James Macpherson was tried and hung in 1700 for being a Traveller under the 'Egyptians Act' which was in force in Scotland at the time. The law applied the death penalty to anyone suspected of being an "Egyptian" (Gypsy) or "vagabond".
The James Macpherson exhibit at the Clan MacPherson Museum has now been transformed to include an imagined lament from his Scottish Traveller mother which has been written by Maggie McPhee – a Scottish Traveller mother herself, who wanted to give a voice to a woman crucial to our understanding of what happened in this "tragic story".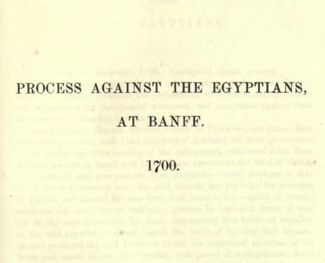 "James Macpherson's father was a Laird and his mother was a Scottish Traveller woman," says Maggie McPhee. "And, as was customary in those times, Jamie's father brought him up on his estate." However, Jamie's father died and a young James Macpherson drifted back to "his mother's people" and lived the life of a Traveller, adds Maggie McPhee. James Macpherson then became the leader of a group of men who lived by their wits. "James Macpherson was a kind of Robin Hood in that he only robbed the Lairds and the gentry and not the poor," says Maggie McPhee. This selective robbery earnt the undying enmity of the local Lairds who wanted revenge, Maggie McPhee adds, and James Macpherson and some of his band were eventually surprised and ambushed during a visit to a town and captured after a fight by a Lord Braco and his posse of retainers. James Macpherson was then tried in the town of Banff, found guilty and sentenced to swing.
Maggie McPhee tells the Travellers' Times that James Macpherson's mother had fought for and won a last-minute reprieve and rode desperately to the gallows to save her son before he was hung and arrived, she thought, just in time before the execution was due to take place. However, the mothers' haste was in vain – in an act of treachery the "sleekit" Lord Braco who was presiding over the execution had put the clock forward by 15 minutes to forestall the mothers desperate attempt to save her son's life and she arrived too late with the reprieve in her hand.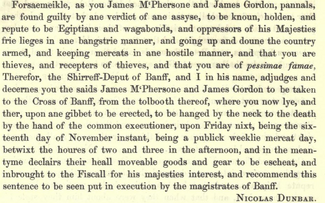 The museum also displays James Mcpherson's broken fiddle and his massive two-handed Scottish longsword. It is said that the fiddle was played by James Macpherson on the gallows just before he was hung. He then offered the fiddle to his surviving band members who had come to watch his execution. None of them would take it so the condemned man broke it on the gallows and flung it away.
"It's a tragic story," says Maggie McPhee, explaining that all retellings of the story concentrate on James Macpherson and that while some folk narratives mention that he was a Traveller, none ever tell the story from his Scottish Traveller mother's point of view.  "I wanted to change that," says Maggie McPhee. And Maggie McPhee has done that with her contribution to the exhibition with Heartbreak Through Her Eyes, a piece of creative writing telling the story from the perspective of his mother; a Scottish Traveller woman, whose voice has been lost in history – until now.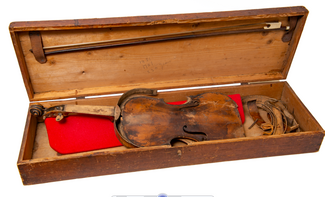 That the project to work with the museum and to include a woman's voice in the James Macpherson exhibit was undertaken by a group of women is important to Maggie MacPhee. She would like to acknowledge the support and encouragement of the team that supported her.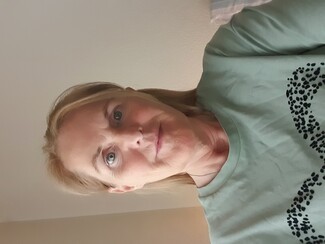 Rhona Ramsey, a researcher who worked with Maggie McPhee explains: "This coming together as a group was a very positive experience for us all and one that each of us brought our own contribution and strength to. My own role was as museum contact. I was in touch with the Clan Macpherson Museum through my research and aware of the fiddle and the need to change how it was interpreted. Eilidh McLeod of Article 12 in Scotland was key in identifying and involving Maggie in the writing project and supporting Maggie's involvement. And Dr Jo Clement - who very generously gave her time and her skills as a writer and tutor to the workshops - was key in giving Maggie the confidence to take her unique idea and perspective forward, to feel ownership over the project and to be confident in her own writing and voice."
Rhona Ramsey adds that Maggie's role was especially central to the project, as she not only wrote the work but also came up with the unique concept for the piece – in giving a voice to Macpherson's otherwise invisible mother. 
And as for Maggie McPhee's plans for the future? The Travellers' Times has had a sneak preview of some of her other creative writing and we are looking forward to publishing it soon along with a profile on this remarkable woman. And without any further ado, here is Maggie McPhee's writing, as displayed in the Clan Macpherson Museum for all to see, and now published in the Travellers' Times:
Heartbreak Through Her Eyes
I want to tell you about my son, Jamie Macpherson. His father and I met at a wedding, he was a Highland laird and a very charming man. Back then I was a young Traveller girl. A few months later, in 1675, Jamie was born in Banff, Scotland. His father took my wean fae me to be brought up in Invereshie House. Those years without my Jamie were hard. I would travel far to his father's kain and watch him quietly from the shadows of the trees as he played gird and cleek with his nurse-maid in the garden.
Many times I wanted to cry out to him, to hold him but I couldn't and it broke my heart. When Jamie's father died a few years later he came looking for me and my people. We took Jamie into our clan and he fitted just right. As time went on Jamie grew to be a handsome young man. He was so tall and strong and could out-fence any man with a sword. Musically gifted, he would often sit aroond the campfire, playing the fiddle and we would listen as his beautiful melodies filled the air. 
As Jamie got older he wandered the countryside with a puckle of nae yoosers, robbing from the bien hantle. But he was always good and kind to the poor. Everyone liked my boy, except for his enemy the sleekit Lord Braco, a rich landowner with a grudge. One day, Jamie and his friends were at the St Rufus Fair in Keith, Braco and his men attacked them viciously, killing one man. Jamie's armed crew fought back with all their might but they were overpowered and taken to Banff prison. 
Soon, Judge Dunbar, a friend of Lord Braco, sentenced my Jamie to be hung just for being a Traveller. With fear and desperation, I made my way to Turriff where I begged and pleaded for my laddie's life. They took pity on me and showed mercy for my boy and gave him a reprieve. I fled from the courtroom. I rode back fast to Banff but I was too late - my boy was gone from this world. Lord Braco heard about the reprieve, he knew it was going to save my boy's life so he put the clock forward 15 minutes and Jamie was hanged. My heart broke into a million pieces and I fell to the grund sobbing. 
It was later on that they told me how brave Jamie was - how he stood at the bottom of the gallows and played a soulful tune on his fiddle. When he finished, he offered up his fiddle to anyone who was standing there but nae haet would take it. So, he broke it on the gallows and flung it on the grund. After the hanging, one of Jamie's friends picked up the fiddle, wrapped it in a shawl and gave it to me. I locked it in the family kist as it was all I had left of my son.
Jamie Macpherson died on November 16th 1700. 
I've lived a life of sturt strife
I die by treachery
At once my heart, I must depart
And not avenged be.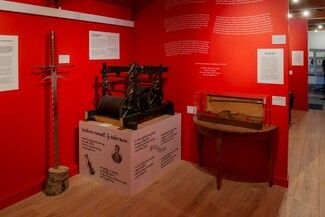 ---