"There is nothing else like it"- Appleby Fair 2022
21 June 2022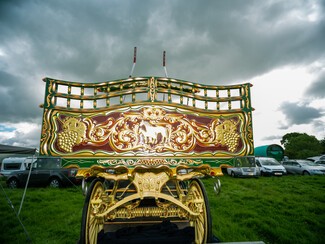 ONE of the best Appleby Horse Fairs ever.
That was the verdict of organiser Billy Welch and the businesses which stayed open in the small Cumbrian town which has hosted the event for hundreds of years.
"We all thoroughly enjoyed the event and had a wonderful time," said Shera Rom Billy Welch, 61.
"There was no Fair in 2020 and last year's event was held in August due to lockdowns, and as we didn't want there to be any spike in Covid, we were all extra cautious.
"But this year's event was back to June and it was finally back to normal. It has been wonderful to be reminded of just how special normal is."
The Fair, which has had a royal charter to be held on the first Thursday in June since 1685, was put back one week so as not to clash with The Queen's Platinum Jubilee.
For Gypsies and Travellers, Mr Welch said Appleby was a unique place on planet Earth. "There is nothing else like it," he said.
"It's the most important date in the Gypsy and Traveller calendar and culturally it is the most important place. This is literally our Jerusalem," said Billy.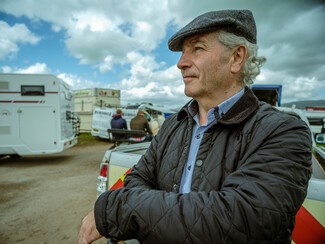 "When we are here and we are sitting around the campfires, we get a sense of place, a sense of belonging, a sense of ancestry, and for one week we feel like we are home.
"It's so culturally important for our children and grandchildren, that they don't forget it, and they understand it," said Billy.
Around 10,000 members of the Gypsy, Roma and Traveller communities attended and attracted 30,000 to 40,000 tourists to Appleby, which normally has a population of around 3,000.
This year's Fair saw 1,231 caravans and bow tops in attendance – the highest figure since 2015. Around 5,000 people stayed on Gallows Hill, the main Gypsy and traveller encampment, which is owned by the local town council.
A similar number camped on other fields, rented out by local landowners.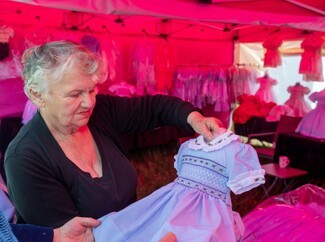 There were 18 arrests and 200 fines issued over the four days, but Mr Welch pointed out that this was relatively low figure for an event of this size.
"Any event with that number of people is going to have a few troublemakers. But there are probably fewer at Appleby than at most," said Mr Welch.
Two men, a  37-year-old man and a 24-year old man, both from outside the county were arrested on suspicion of violent disorder following an incident on Battlebarrow on Saturday afternoon.
Following the incident, a 48-hour emergency order was put in place, which gave police extra powers to search people and remove face coverings.
Chief Superintendent Matt Kennerley, of Cumbria police, said: "Whilst the incident on Battlebarrow understandably received a great deal of attention, it should be noted that the matter was resolved without violence of any description and I would like to pay tribute to our officers who reacted extremely quickly to the potential threat and put themselves between the group and those peacefully enjoying the fair on The Sands, in order to keep people safe.
Ch Sup Kennerley added: "From a policing perspective, it has been another busy year for our officers – as would be expected at the biggest Fair we have seen in recent years.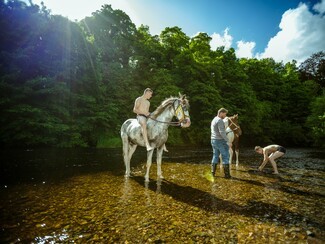 Mr Welch praised the police, along with the multi-agency strategic co-ordinating group, for having done a "brilliant job".
"It's been going like clockwork – everything has flowed just as we wanted it to – we like it when a plan comes together," said Billy.
His enthusiasm was mirrored by local café owner Dave Sykes, who said: "It went brilliantly.
"We were rammed busy for all four days of the Fair, with a bit of banter but no trouble at all."
Mr Sykes who has owned the Eden River Café for more than eight years said it was an opportunity to make enough money to help see his business through the lean months of winter.
"We don't put up our prices or change our menu, but it is still a tremendous opportunity," he added.
By Mike Glover for TT News
(Lead picture: Appleby 2022 © Bela Varadi)
---