Spotlight on Polly Ellis:My experience as a Traveller in high school is what inspired my passion for equality
27 May 2021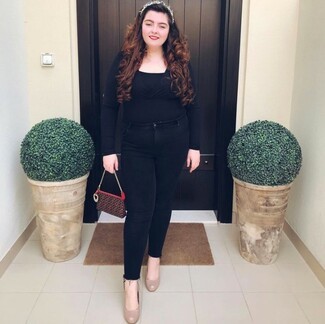 "As Travellers we have a unique perspective which can be important in many areas, I don't believe we are a burden to higher education we are an asset" Polly Ellis tells Travellers Times
I'm a student at the University of Cumbria studying Working with Children and Families, I also happen to be a Traveller, I've been at the university for almost a year and in that time have yet to encounter another Traveller at a university which boasts over seven thousand five hundred students. Why might this be? Could it be the fact that less than four percent of UK students identify as being Gypsy, Roma, Traveller or might it be the fact that the stigma of being identified has led Gypsy, Roma, Traveller students to hide their heritage to eliminate any prejudice they may face?
My academic life began as many of ours did. I started nursery school and then went onto primary school. I was never the top of the class but always enjoyed learning. Like many Traveller children I left school at the age of ten. I then attended many local groups which supported Traveller children no longer in formal education. These groups gave Travellers like me the opportunity to be involved in our communities and provided educational support. This support gave me the confidence to re-enter education at a local high school. It was difficult from the start, I was surrounded by student's way ahead of me academically and received no support to catch up, as a Traveller student I was often targeted by my peers and felt very out of place. I left after only three months and walked away knowing I had faced discrimination as a direct result of my heritage. I then worried when ticking the ethnicity box on forms as I was unsure if I would be judged or denied opportunities.
My experience as a Traveller in high school is what inspired my passion for equality, I looked into inequality within the UK school system and saw that UK schools don't actively support all students. Ethnic minorities, special needs students and students from disadvantaged homes continue to be failed by their schools and denied access to higher education as a result.
This is what made me realize I wanted to be part of the change. I studied British sign language with a wonderful private tutor and achieved my English and Maths at a local college which gave me the opportunity to volunteer at a center for disabled children and young adults, this experience helped me to enter the children's work force and find my passion for working with children and their families.
I then decided I wanted to change the academic experience into positive inclusive space for all children. To do this I had to return to education which was no easy task. I actually had a hard negotiation with the course tutor to even be allowed to enter the course on a trial basis! After a year of rather intense study and nerve-racking University interviews I was accepted into the University of Cumbria.
My experience as a Traveller in higher education has been nothing but positive. I don't feel like an outsider being excluded from conversations, my opinion is valued and I feel welcomed by my peers and lecturers. As Travellers we have a unique perspective which can be important in many areas, I don't believe we are a burden to higher education we are an asset.
Now, I'm proud to check Gypsy, Roma, Traveller on any form and enjoy engaging with and answering questions people have about Travellers. I'm proud to know that I'm helping to boost the statistics of Travellers in higher education and letting people know we're much more than a Big Fat Gypsy Wedding.
By Polly Ellis
Well done Polly, you are an inspiration, good luck with your studies and thank you for getting touch. You should be really proud of your achievements from the TT Team
---