New teen novel: The Jesse Tree
9 June 2019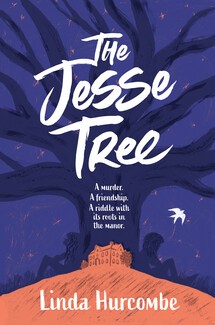 New novel published with the aim of creating more inclusive and diverse characters in young teen fiction. 
'Now,' said Summer Locke, 'you stare me in the eye to the count of one hundred, no blinking allowed, and we shall be kin and I will show you magic.'
Inspired by the notorious and still unsolved 'Heath House' murder in Shropshire, The Jesse Tree is a lyrical, poignant debut about family, belonging and the nature of justice from Linda Hurcombe - a writer with a timeless voice.

Linda says: 'The Jesse Tree is based on a real murder committed in the late 20th century. The crime remains unsolved. In the early days a friend and I were unsuccessful in pitching a TV documentary, so I decided to make up a story. Which is more fun than I imagined, not least because made-up stories need to be realistic, unlike reality which is often so bizarre as to be inconceivable.'

Robin Swallow used to live in London, in the heart of a city full of life. Now she's living in the back of beyond in a sleepy rural backwater where nothing happens. Well, apart from the murder at the manor house. Oh, and the mysterious face at the window. And the bikers out for revenge. Robin wants to solve the mystery, and Summer Locke holds the key.
In The Jesse Tree Linda presents a unique insight into the traditional Roma Gypsy community, and reflects a vital approach to inclusivity and diverse characters in young teen fiction. Many of her characters are inspired by, and a tribute to, the settled Romany community around Clun, where Linda lives, and where the Lock family are well known.

Damian Le Bas, author of the highly acclaimed Radio 4 Book of the Week The Stopping Places and Editor at Large of Travellers' Times, said: 'I love the Romany characters in The Jesse Tree, especially Summer and Esmeralda. There is something old worldish and otherworldly about them, and they reminded me of relations of mine from a generation that has almost entirely passed away:the combination of dignified speech, knowledge of nature, and superstitions which appear strange on the surface, but which, on examination, are solid ancient principles that help you live your life.'
The Jesse Tree is an evocative, haunting debut novel about ancient riddles, Roma Gypsies and buried treasure.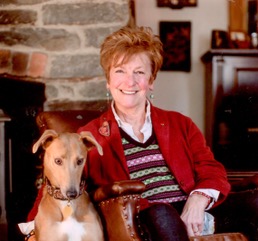 About the Author:Linda Hurcombe was born in Detroit Michigan, North America, and is a proud American, but when introduced to strangers in the present political climate she's inclined to say she is Canadian. Linda taught English Literature in the USA and the UK, has been a freelance journalist and editor and has raised and treasured two children, Sean and Caitlin. Caitlin died in 1998 aged just nineteen and a charity is established in her memory. Linda has published several works of non- fiction; The Jesse Tree is her first novel. Linda is passionate about young people and the potential of youth, and has remained a spiritual teenager to the present day. Further maturity is highly unlikely.
---