Grassroots Activist Network to be launched!
27 August 2019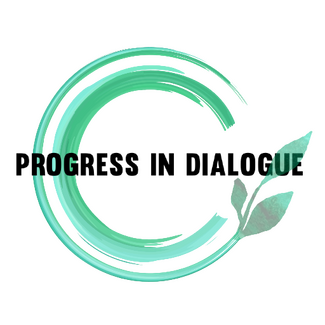 Are you tired of the same old? Struggling to get a platform? Wanting to develop with peer support? – then the Progress in Dialogue Advocate Network is for you!......writes Social Justice campaigner Davie Donaldson. 
For too long activists have gone unsupported and been overlooked – in favour of large charities and NGO's – this network isn't about funding bids, status or politics. 
Instead, it's a grassroots movement - founded on individuals seeking social change through meaningful non-judgemental dialogue…
What is Progress in Dialogue?
People aren't born to hate, persecute or oppress. These behaviours are taught to us by our environment. Cycles of misinformation and misunderstanding in turn support cycles of inequality.
Progress in Dialogue seeks to break these cycles. 
In a world of growing far-right rhetoric, misinformation and increasing division - now more than ever it's crucial we challenge stereotypes and misunderstanding.
It's equally as important we as individuals recognise our duty to empower others to share their experiences and their side of the story. 
By empowering dialogue between those of differing opinions, creating a safe-space for viewpoints and knowledge to be shared. We can bring about progressive social change - one conversation at a time. 
My name is Davie Donaldson, I'm a Scottish Traveller, and an advocate for my community. I've supported community members locally and nationally in an array of issues, from cases of bullying and discrimination; to planning applications and evictions. I've also given advice - shaping policy locally and nationally through local authorities, the Scottish Government, and mechanisms at Westminster.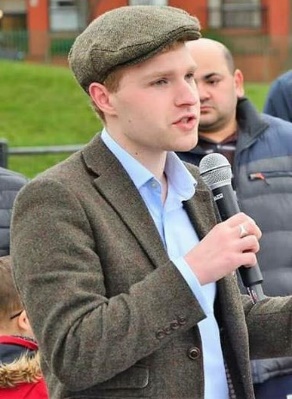 Much of my work involves having difficult conversations with non-Travellers about how they can better understand the Traveller world. 
Through this I've become all too familiar with the barriers that independent activists can face, especially when coming from misunderstood and marginalised communities. In many ways I was lucky to be noticed and have the chance to build a network of influential supporters. 
I started Progress in Dialogue to share my experience of advocacy; the barriers, the issues and the frustrations. But, more importantly, the amazing changes that can come from taking a stand and telling your side of the story!
My initial idea for Progress in Dialogue, from a humble hashtag to record my advocacy work, has now morphed into a website, blog, Facebook page and soon a podcast! But, the most exciting development is a brand-new Advocate network – fit for the 21st century! 
My hope is that whilst continuing to share my own experiences of advocacy; I can support others to develop,mobilise and become noticed in a world screaming for social change. 
What is the Progress in Dialogue Advocate network?
I believe in grassroots empowerment and the power of individuals to create social change. However, often individual activists struggle to gain exposure due to large organisations, their voices becoming drowned out in the 'field'. It can be a difficult world to navigate and there is often little support for advocates, leading to feelings of isolation and being 'out of my depth'. 
So, I've founded the Progress in Dialogue advocate network (PIDnet for short!) to help give these activists a platform, to give them exposure and to inspire others to take a stand for their rights.
The network, which I have completely self-funded, will be hosted on my website. Through its own dedicated section, it'llbring together activists from different fields - creating a community of peer-support - where we can learn and develop together!
Oh, and the best bit? It's completely free to join! 
What are the benefits of being a member?
- Increased exposure by being featured as a 'local Dialogue Advocate' on the website map, allowing you to share your bio, social media and contact details. 
- Exclusive access to the PIDnet community page for peer support through the frustrations and trials of activism
- Exclusive invites to online & in person advocate trainings and knowledge-exchanges 
- Exclusive opportunities to connect with influential people in Social Justice
What are the criteria to becoming a member?
- You must be 18 or over
- Advocate on behalf of a marginalised community or Social Justice cause in line with the Progress in Dialogue ethos
- Have a belief in non-violent activism and advocacy practice
How do I become a member?
Simply fill out the simple application form!https://form.jotformeu.com/92336262145353
Follow Progress in Dialogue on Facebook for the latest events and updates. 
---