Roma Inclusion Trainee Position Available
25 February 2020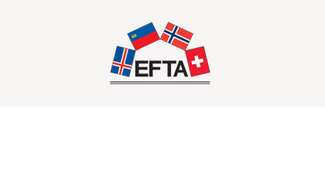 The Financial Mechanism Office (FMO) of the EEA and Norway Grants want to recruit a Roma inclusion trainee.
12 months at the FMO office in Brussels

Paid (1,595 EUR plus housing provided in fully furnished studio flats in the centre of Brussels, insurance cover, and reimbursement of travel costs taking up and leaving the position)

Bachelor's degree requirement

Working language is English

Open to EU and EEA EFTA Member State nationals
Roma Inclusion Trainee
Roma inclusion and empowerment is a cross-cutting priority of the EEA and Norway Grants. Through dedicated programmes and projects, the Grants support countries in achieving their targets on Roma inclusion and the implementation of their national Roma integration strategies. The Grants support activities in the areas of education, employment, housing, healthcare, and efforts combatting discrimination. Issues are addressed with a broad and comprehensive approach, and Roma are targeted in an explicit but not exclusive way. Involving the Roma community in meaningful ways is essential in achieving this. Special focus is placed on countries with large Roma populations – Romania, Bulgaria, the Czech Republic, Slovakia and Greece. 
Who are we looking for?
Preference will be given to recent graduates (minimum bachelor's degree required, master's degree is considered an asset) with a strong interest in Roma inclusion and empowerment, human rights and supporting groups in vulnerable situations.
The position is open for nationals of the EEA EFTA States (Iceland, Liechtenstein and Norway) and nationals of the member states of the European Union. Priority will be given to candidates of self-declared Roma/Sinti/Traveller origin.
Key tasks include:
Supporting day-to-day programme management tasks related to the implementation of the programmes relevant for Roma inclusion, including monitoring and follow-up on financial allocations and Roma-related indicators

Reviewing programme reports and project level information

Extracting data, preparing overviews and carrying out analysis in the area of Roma inclusion and empowerment

Supporting administrative tasks, including participation in internal meetings and external events, drafting minutes and maintaining contact lists

Working with the online Grants Management System and document archiving 

 
The vacancy notice is available HERE.
Further information regarding the traineeship position is HERE.
Deadline for applications is 1 March 2020.
---