Time to Talk day 2020: Choose to talk about mental health and help change lives
7 February 2020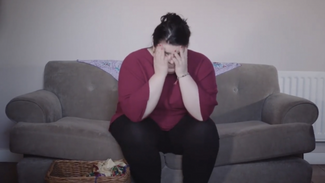 Mental health problems affect one in four of us, yet too many people are made to feel isolated, ashamed and worthless because of this. If you're worried about a friend or family member acting differently, ask them how they are. Just listening can make a big difference. 
In 2019 we launched the 'It's Kushti to Rokker' campaign aimed at encouraging us all to be more open about our mental health and to start conversations with those who might need our support. We all have mental health, just as we all have physical health and it's just as important to look after. It's about our range of emotions, and affects the way we think and feel about ourselves, others, and how we deal with life.
We know know how empowering it can be to hear about other peoples stories around mental health so to mark #TimeToTalk day 2020 we wanted to share our series of 'Its Kushti to Rokker' films with you. 
There is no shame in reaching out for help if you are feeling stressed, depressed or experiencing a crisis, but it can be hard to know who to turn to and where to go to for help and support. That's why we also created this information pack for young people and parents to help point you and the people you care about in the right direction.
For teachers and others working with young people looking to facilitate discussions on mental health and well-being we also created this  toolkit designed to be used alongside the series of 'Its Kushti to Rokker' films. It also includes information on useful resources designed to enhance and support service providers' understanding of and engagement with Gypsy and Traveller communities. 
---