The Deathless Women is Streaming on True Story from 16 May
7 May 2021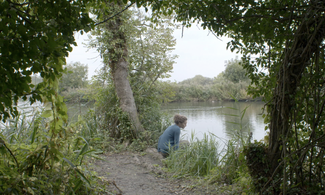 The Deathless Woman – Roz Mortimer's film about the genocide of Roma during WWII and contemporary xenophobia against Roma in Europe – will be released online on the streaming platform TRUE STORY on May 16th – to coincide with Romani Resistance Day and in advance of Gypsy Roma Traveller History Month in June.
Romani Resistance Day marks the anniversary of the 1944 Roma uprising at Auschwitz-Birkenau. Up to 500,000 Roma were killed during WWII. On 16th May Roma come together across Europe to celebrate Roma culture and replace a history of oppression with a history of resistance. On this day in 1944 the Roma prisoners in the 'Zigeunerlager' (Gypsy camp) in Auschwitz-Birkenau armed themselves with rocks and iron bars and rose up in an armed revolt against the SS guards to prevent a mass-execution. In The Deathless Woman film, the ghost of a Roma woman rises from her grave in a forest in Poland to observe the uprising.
Eight years in the making, Roz Mortimer's debut feature, is a visceral and fantastical reimagining of the history of the Roma people - a powerful film about haunting, fear, hate, and how we construct our understanding of the world. This magical and urgent film fluidly interweaves fantastical re-imaginings of buried secrets with a ghostly narration and direct to camera testimony from survivors and witnesses of historic and contemporary crimes against the Roma in Poland and Hungary.
The Deathless Woman is a hybrid documentary that is a response to the virtual erasure of the history of Roma from our cultural memory of the Holocaust. It seeks to open debate and inspire social change by exploring traumatic memory through an engagement with haunting, and through the use of fantasy within a documentary context. Spanning 77 years from the murder of a Roma matriarch by Nazi soldiers in a forest in Poland in 1942 to the rise of the far-right in contemporary Europe, Mortimer's film takes us on an intense and disturbing journey led by the ghost of the matriarch (Czech-Roma actor Iveta Kokyová as the voice of the Deathless Woman) and a character based on Mortimer herself (Loren O'Dair as the Seeker).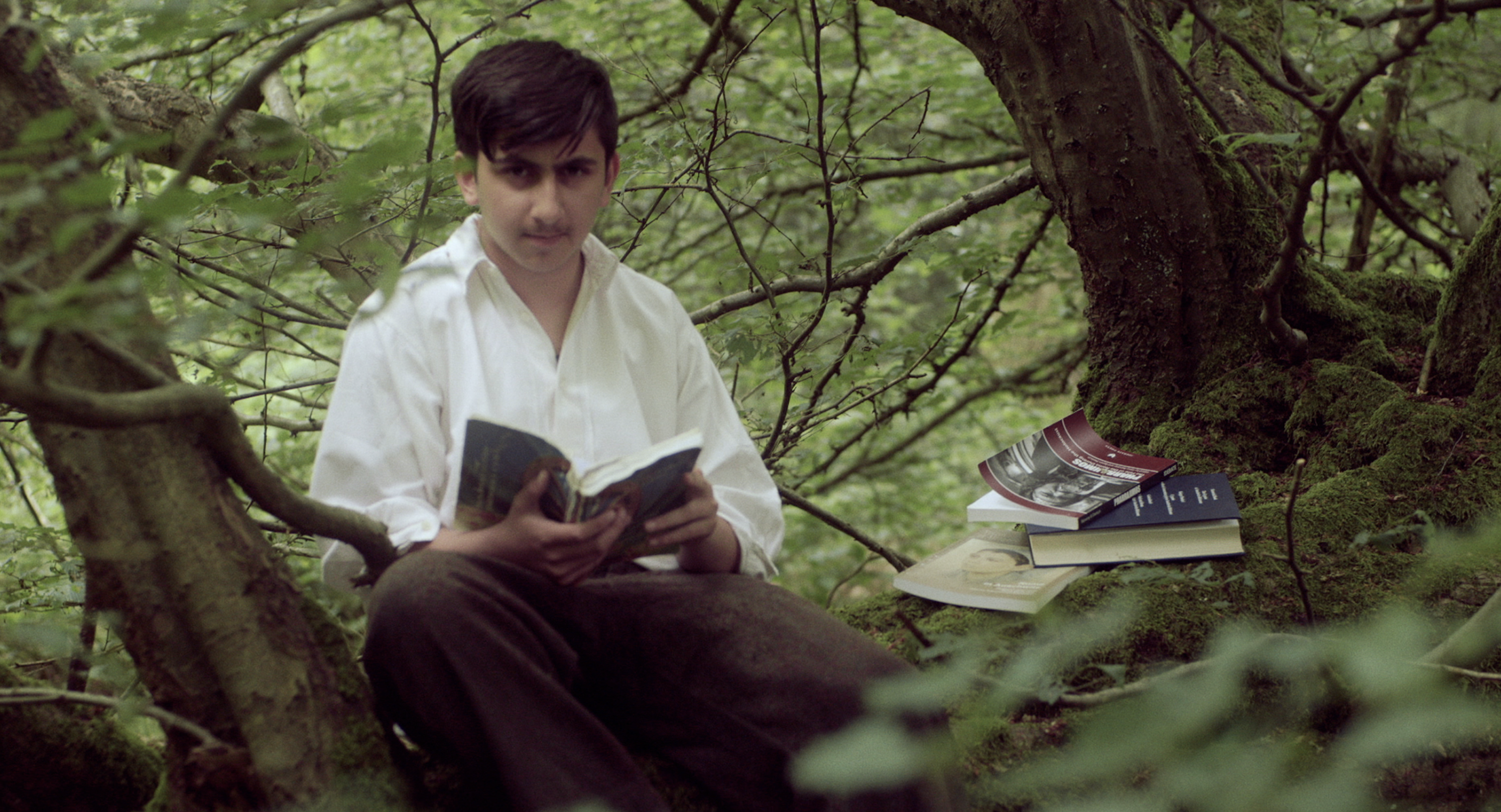 Drawing on the techniques of documentary theatre – as opposed to documentary film – inspiration was taken from theatre companies such as Hotel Modern who use miniature film sets, puppets, animals, actors and more, to recount true and invented tales of human fragility. The aim was to create a film that breaks the frame of the traditional Holocaust documentary. The Deathless Woman features a number of tableaux vivants ('living pictures' - frozen in time) that were created in the film studio as theatrical and fantastical spaces. Mortimer's unique brand of re-enactment involves hand-building all of her sets, from the burnt birch forest of the Deathless Woman's grave in Poland, to a scale model of the Gypsy camp at Auschwitz-Birkenau, to the underwater aftermath of a Nazi massacre in Hungary.
A series of interviews filmed as direct-to-camera testimony with witnesses to historical crimes against Roma culminates with the testimony of a Hungarian woman whose son and grandson was murdered in their home by neo-Nazis in Hungary in 2009. The film ends with a roll call of violent and murderous attacks against Roma in Europe. By the time you read this, that list will be out of date.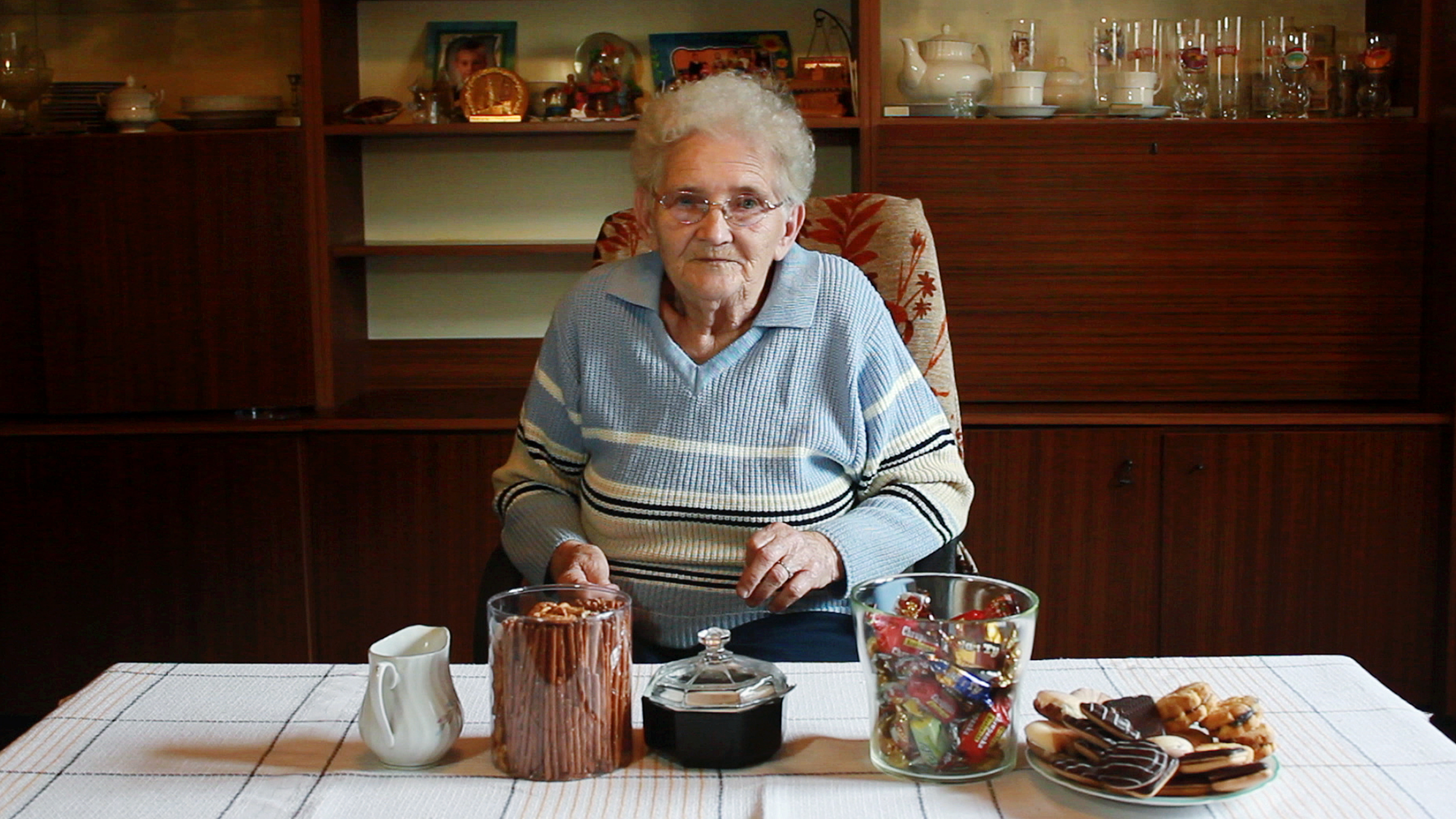 "A powerful and poetic account of the WWII Roma genocide and its contemporary resurrection. Hugely successful on both an artistic and a political level, it is a remarkable piece of work."
Trisha Tuttle (BFI London Film Festival Director)
---