GATEHerts and YTT youth member Ruby Smith speaks out in the Palace of Westminster
28 June 2018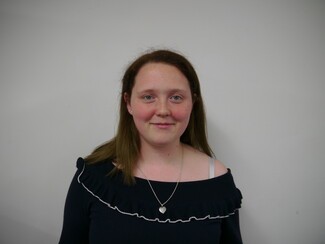 GATEHerts and YTT youth member Ruby Smith powerfully spoke out in the Palace of Westminster last week at the launch of GATEHerts and Goldsmiths University hate crime report; Recognise, Report, Resolve Report. Check out her motivational speech. 
Hello to you all, my name is Ruby-Leigh Smith, I am fifteen years old, and I'm a settled Romany Gypsy living in Hertfordshire……..writes Ruby.
I am in full time education and am currently studying for my GCSEs which I will be taking this time next year. I chose the so-called 'hard subjects': physics, chemistry, biology, Spanish and history, as I would like to be a neurosurgeon or oncologist when I graduate from sixth form.
A neurosurgeon is a surgeon who specialises in operating on the brain, and an oncologist is a doctor who specialises in the study and treatment of cancer. 
This was only something that I recently decided, having previously wanted to be a teacher or archaeologist. However I began to become interested in medicine when I found that the GRT community have some shocking statistics, though the one that bothered me most was that the NHS did not have the option to be a 'Traveller or Gypsy' on their forms until 2016.
My school are incredibly supportive, and have paid for me to attend several prestigious medicine summer schools at University College London. They are also very understanding of my ethnicity, and punish anybody who is racist towards my sister or me, who are currently the only two from the community at our school.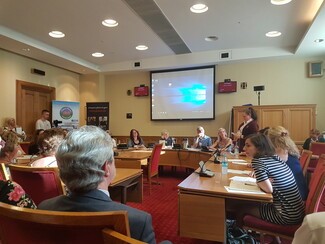 For example, last year I was the target of a hateful message from one of the boys in my form. The message, sent via social media platform Instagram, consisted of three words. One being the f-word, and the final two being 'you gypo'. 
I immediately told my deputy head teacher, and it was dealt with. The boy was put into one-day isolation, and made to study our complex history and persecution through the ages.
Over the February half term of this year, I was lucky enough to spend a week in Potters Bar Hospital volunteering and learning from doctors and nurses.
All of the patients were very kind, and spoke to me as if I were any other volunteer despite my age and my ethnicity, something which I did not try to hide from them. I would like to thank Monika Kalyan from Hertfordshire for setting this up for me and hope that I can do something similar in the near future as I found it constructive, helpful and educational.
In March I went to the National Big Bang Science Fair in Birmingham, and showcased mine and my team's project - does sleep affect our performance in school, and can mindfulness help to improve this?
We unfortunately didn't win, but my teammates and I are keen to try again next year. Moreover, I have recently been picked by GlaxoSmithKline, a national company, and one that is also known worldwide, to be part of their 2018 GCSE work experience programme.
 I will be participating in this for three days at the beginning of July, and hope to learn many things including how pharmaceutical studies are carried out, how medicines are developed, distributed and sold, and how GSK can shape the future of our nation.
I write for The Travellers Times magazine, and I am also on their Youth Advisory Group. I enjoy writing stories and news articles, and the magazine offers me this opportunity.
I know I am extremely lucky with the support that my school provides for me, but also to be offered such amazing opportunities by companies such as GSK and Rural Media. 
I hope that by speaking to you all, and telling my story, the future will be brighter for kids from the GRT community.
Thank you.
---