Kushti bok Buster Turner!
11 August 2017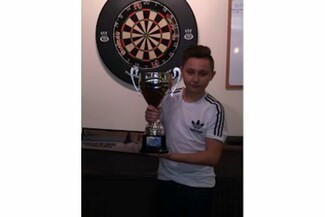 Buster Turner, a 14 year old Romany Gypsy darts champion has only been on the darts scene for a few years but is already creating a storm. Buster has qualified for the World Youth Darts semi-finals and will be playing at Lakeside Country Club on Sunday 13th August.
The son of Gypsy Factor's Tommy Turner, Buster will be hoping to add to his trophy collection as he competes and the Traveller's Times says kushti bok and may your arrows fly true!
He will play pairs with his partner Jack Seymour. The two play regularly averaging two tournaments a month together.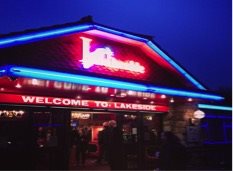 Buster first started playing darts when he was 11 and currently plays for Hampshire County Youth Darts.
"My uncle use to play darts on a Monday and I just started throwing them and having a go, then I started beating him at age 11 and he told me to keep playing," says Buster.
The young darts player has already won several competitions. Earlier this year Buster played in the Brighton Darts Open 2017 and he was the top youth player and got down to the last 32. 
Buster also played in the World Youth Championships at Lakeside last year and  got down to the last 16.
Simon Whitlock, the 2012 European Darts Champion, coaches Buster once a week and reckons that he has got all the attributes to be a future world champion.
"I train two hours a day hours at home, "says Buster. " I train with Simon Whitlock he is a fantastic coach".
Buster spoke about his ambitions for the future
"I want to become a professional darts player ", he said.
We asked Buster if he had any advice for any other young Travellers who are interested in getting into darts and Buster replied: "The main thing is practice, practice and know and play your own game".
Buster says he takes his inspiration from Phil Taylor who is 18 times world champion.
Busters' dad, Tommy, said he is over the moon and that there is a huge amount of talent in the Travelling community.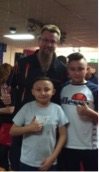 (Picture caption: l-r Simon Whitlock and Adam and Buster Turner)
---