New Poem by Damian Le Bas Launches Gypsy & Traveller Film
29 June 2018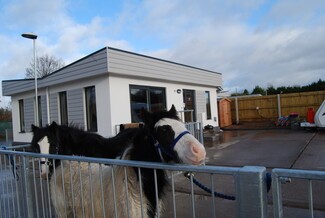 A new poem by Travellers' Times Editor-at-large and the author of "Stopping Places" is featured in a new short film of Gypsy and Traveller voices. The film hears what home means to people from the Gypsy & Traveller Community and will be shown at a national housing conference.
Damian Le Bas' "Stopping Places", a personal history of the Gypsy & Traveller experience, has been getting remarkable reviews across the board, and now he lends his poetic voice to the subject of housing.
The New film, in which Damian's work features, is the product of a group of organisations, led by Rooftop Housing Group. The group has come together to tell the human stories behind the sites they have delivered and now manage.
The film has been commissioned by housing associations Rooftop, Peabody, Cornwall, Elim, Teign with input from councils such as Teignbridge and Leicestershire, and consultants arc4.
South West-based artist and documentary maker, Polly Garnett, has gathered photographs, interviews and poetry to create the film.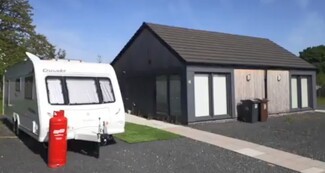 The project is being supported by Jo Richardson from De Montfort University, drawing on her research for JRF (Richardson and Codona 2016) with the aim of challenging negative perceptions and influence local and national Government policy. The film being created with community members over the next two months, is due to be launched at the Chartered Institute of Housing national conference in Manchester in June.
Boris Worrall, Group Chief Executive of Rooftop Housing Group, which provides homes for around 50 Gypsy and Traveller families in the Midlands, said: "We wanted to come together as housing providers and see how we could help change perceptions and give people from these communities a voice about what having a home means to them – focusing on similarities rather than differences."
Jo Richardson said: "It is fantastic to work with a leading group of housing associations in this field. This is the first stage in what we hope will become a longer-term research project, ultimately seeking to test a model of accommodation for the future, building further on findings from many years of research on Gypsy and Traveller accommodation. DMU are pleased to be working together with housing providers, alongside Gypsy and Traveller community members, to seek to change and improve accommodation provision."
Travellers' Times have long been supporters of Rooftop Housing and we'd love to see their excellent approach adopted by other Housing Associations across the UK - keep up the great work !
---