The other world cup - England's Romanies help drive success at world slingshot championships in Italy
31 July 2018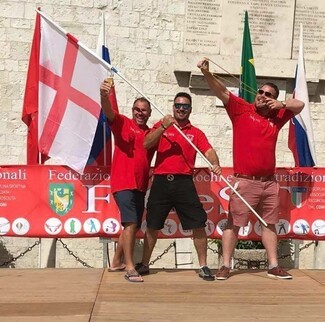 Traveller and non-Traveller slingshot competitors work together to do England proud!
Whilst the England football team where preparing to compete in their world cup in Russia earlier this summer, another England sports team, comprised of eight of England's top catapulters, was competing in an attempt to be crowned world champions at the Slingshot World Cup in Perugia, Italy.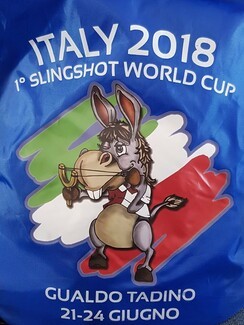 Just like the England football team, the England slingshot team, sponsored by Asa Wilson's Romany Custom Catapults, came fourth in the world. Unlike the England football team, which no longer (Mr Rooney !!) has any Traveller players, the England Slingshot World Cup Team's Traveller community competitors were crucial in driving forward English sporting success in this new and exciting sport.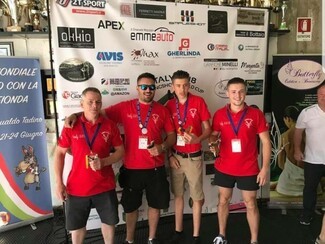 "The hospitality and generosity of the Italian organisers has been phenomenal and I have enjoyed every second of this amazing event," says Romany Gypsy and England team leader Keith Dighton.
 "We were appreciated and treated like athletes in this beautiful country and the whole event was unbelievably well organised."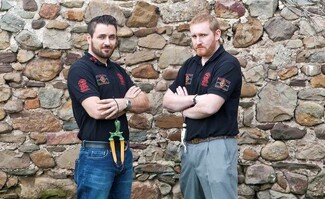 "I went with some of the nicest people you could meet and am proud to say I made the England first team and represented my country in a sport I love, England finished fourth in the end and I am now ranked number 4 in the UK and 44th in the world rankings."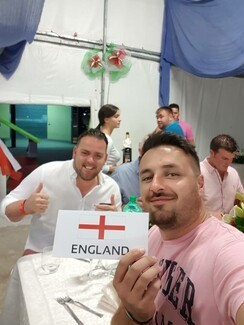 "I even managed to shoot a perfect round in the team event in front of stadium full of people which is one of the best things I've ever done with a catapult and one I'll never forget."
"Thank you to all of my team mates for the support and sharing this trip of a lifetime, you all shot exceptionally well and it was a pleasure to be in your company!"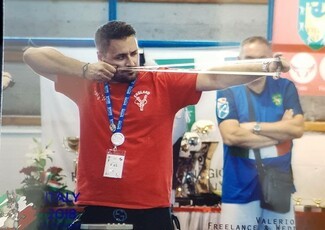 The top England ranking was taken by Leeds Gypsy Traveller Johnjoe Knight, who also came tenth in the individual world catapulter rankings.
Speaking to the Travellers' Times, Johnjoe's Auntie Kristal Knight said his family where proud of him. Kristal added that Johnjoe's catapulting had started off as a hobby, but then he got involved in competitive sports shooting.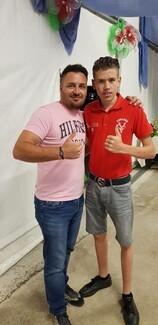 "He's flown to Italy with his Dad, John Knight and his Uncle Michael Pemberton," said Kristal.
"It's such a great honour and achievement for him and all the family, and for every Gypsy and Traveller too. We're all very proud of him."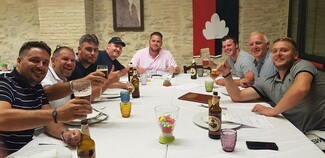 The England eight were:
Team A: Johnjoe Knight, John Jeffries, Mark Willis and Keith Dighton.
Team B: Joefe Botton, James Wass, Frank Wass and Mark Clarke.
Well done to all of the England Slingshot World Cup Team from the Travellers' Times editorial team – Travellers' and non-Travellers unite to take on the world!
Watch out for a full interview with JohnJoe in YTT – COMING SOON!
By TT NEWS
(All photos courtesy of Keith Dighton – except © Jean Goldsmith)
---