Road to resilience
29 October 2020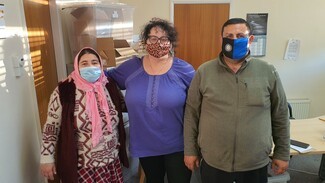 In the second part of his investigation into the impact of Coronavirus on Britain's Gypsy, Roma and Traveller communities Jake Bowers looks at the health and economic impact on Britain's migrant Roma community.
Life during 2020 has been difficult for all of us. But for many of Britain's 200,000 Roma migrants, the toxic combination of low-paid work, limited English skills and hostility in their countries of origin has made the pandemic even more difficult. Unlike their British Romany cousins who have often taken advantage of living in rural areas to keep themselves safe, Roma migrants largely live in cities and towns with much higher infection rates. The cost of lost lives and livelihoods is something Mihai Calin Bica of the London-based Roma Support Group has been counting since it started.
"Like other minority groups, our community is suffering," says Mihai and recounts the story of Flavius, a young Roma working in the construction industry. In March his mother started to feel poorly. Not wanting to be a burden on Flavius, she insisted it was "just the flu". But on Saturday 28 March, she began to feel much worse. The next morning, his mother was admitted to the hospital. The doctors decided to put her in a medically induced coma.
Luminita, died on 4 April 2020, losing the fight against Covid-19. She was only 42 years old
"On 4 April, Flavius got a call" says Mihai "the Doctors told him that his mother would not survive. No one, absolutely no one, should go through this." His mother, Luminita, died on 4 April 2020, losing the fight against Covid-19. She was only 42 years old." Flavius then had to struggle to return his mother's remains to her homeland of Romania: an almost impossible feat during lockdown. Sadly, he has not been the only one.
In Nottingham, Diana Blaj from the Ideea Rom Association is at the centre of support network that has at times felt overwhelmed by the virus. "Quite a large number of the Roma here have been infected by the Coronavirus" she says. Of the 4,000 Roma she estimates live in Nottingham she thinks about 5 – 6% have had the virus. She knows two people that have died and five that have been in induced comas, with another six people suffering from "Long Covid" which is a related condition with long term health impacts.
Angelescu Mihai and his wife Elena are two Romanian Roma migrants who have been on the steepest learning curve Coronavirus can provide. Like many in their traditional church they had bought into the conspiracy theories around the virus and thought prayer alone would keep them safe. It was Angelescu's job as an Amazon delivery driver that he believes led him to contracting the virus.
"On ApriI 13th I started feeling poorly," says Angelescu. "I had fevers and weakness. A headache was the first symptom. I carried on like that for seven days, still going to work and football coaching. But On the 20th I just fell down and couldn't walk and so I called the ambulance." After a positive Coronavirus test in hospital he deteriorated fast and was put into an induced coma and intubated on a ventilator.
"They asked me if it was OK to put him into a coma and I was really worried because they didn't tell me how long he was going to be in a coma for," says Elena. "I was not allowed to see him. When we heard he was going to be intubated we wanted to take him home. My son wanted to take him home, but when he got the to the hospital he was already in intensive care." 
"I felt that I had no power over what was happening," says Elena. "I was lonely because the family went back to Romania to avoid the virus and I was very isolated. We are very religious, so we prayed every day. We called every day and eventually we found a Romanian interpreter who told us he was getting better." After 21 days in a coma Angelescu regained consciousness.
"I can't remember the coma," says Angelescu, "but when I woke up I thought I was going to die. I started beating the bed after they gave me adrenalin. I had a bad reaction, so they tied my limbs down. I suspected I was having a heart attack, they told me to calm down. I couldn't eat or walk for days." Angelescu had lost 40kgs (6 stone) in weight and was released from hospital another 21 days later.
I thought I was going to die - I don't believe in those coronavirus conspiracies anymore
"I don't believe in those conspiracies anymore," says Angelescu. Six months on he can still feel the effects of the virus. "I was fit before, I'm doing better now but I still feel tired." The couple are still deeply religious but say that for now they will pray at home rather than mixing at church.
Diana Bilaj is worried that no one knows the true extent within the community because, just as with British Gypsies and Travellers, no one is counting. "When people go into hospital they only ever tell people their national origin, for example if they come from Slovakia or Romania." Says Diana "No one ever says they are Roma for fear of the consequences."  At one point, of the 26 people she knew that had the virus only one of them revealed they were Roma.
But perhaps the most worrying numbers of all are to be found in the reduced income of Britain's Roma workers. With basic English and limited qualifications Roma workers often work in low paid work in factories, warehouses and on construction sites. They may work in food processing or cleaning or zero hours contracts. In other words, the kind of jobs that are the first to go in any recession. "After the lockdown they didn't go to work anymore, they didn't get shifts anymore," says Diana "Then there was poverty. They became very isolated. I delivered food parcels with the help of the city council. The children then couldn't access online lessons."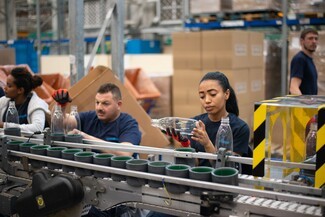 With Britain firmly in the grip of a second wave Diana is worried more about the economic than the health impacts. "I'm worried that the government support is going to stop. No one has worked apart from those in the food industry. We have had a lot of applications for Universal Credit. There were also problems with landlords, because people were threatened with eviction and got deeper and deeper in debt than before. The economic impacts have been huge."
In London, Mihai agrees that the greatest impacts have been economic and educational. "An initial assessment done by my charity, the Roma Support Group (RSG), shows that about 70 to 80 per cent of the children we support were missing the equipment needed to access the online platforms."
"One Roma man called me and said 'I have been working in this factory without a day off for the last three years. When this crisis started they sent 200 of us home. Deal with your agencies, they said. No information was provided to us and now I don't know what to do. "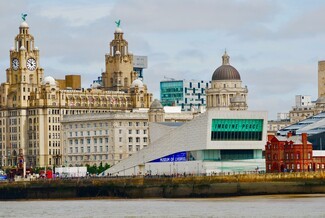 But in Liverpool, the first area to go into highest (tier 3) of the English government's regional lockdowns comes a story of hope of how a community has come together to keep the virus at bay. The efforts are being led by Alexandra Bahor, a Roma activist originally from Romania, who is working with the local authorities to prevent the virus getting a hold of the estimated 6,000 Roma across Merseyside.
"Here in Liverpool we don't have many cases," says Alexandra. "We had some cases in the beginning of July, but we worked very closely with Liverpool City Council and went door to door and the numbers went down." She explains that many Roma went home over the summer only to be targeted by the Romanian mass media for supposedly importing the virus from the UK. After seeing the horrific impact of the virus in Romania they have since returned to Liverpool.
"A lot of Roma died in Romania, so they believe it is a problem, whereas before they believed it was for the gadje (non-Roma) but not for us. But when you see it in your own community it's true." Together with the public health authorities Alexandra gave out information, hand sanitisers and masks and explained the need for social distancing. She also ensured that anyone returning from Romania then quarantined.  With the confidence of a well-respected and connected community activist she says "They changed immediately! Because if Alexandra says it, it is true!"  
As in London and Nottingham the biggest cost has come in pounds. "There has been an economic impact. Those Roma women who work in hotels have not had a job for a long time," she says. "Eighty percent of people have now started in warehouses, but because they have had trouble getting settled immigration status they have had problems getting Universal Credit." Eternally upbeat, she says the new restrictions in Liverpool are not worse for the Roma, because it's tough on everyone. She does question how the British weren't worried about closing schools yet endlessly worry about the closing of pubs. "We Roma don't feel the restrictions in Liverpool. I don't go in the pubs, so it makes no difference to me!"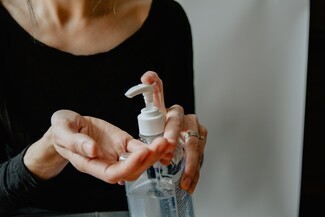 For Aluna Victoria, a Roma journalist from Moldova, but now working with the large Roma communities in London and Luton, the key to collectively surviving the pandemic also involves being well-informed. She has personally lost two uncles to the virus and is using her formidable media and language skills to help many of Britain's Roma.
Along with the lack of employment, education and work is a worrying lack of knowledge. "We don't have enough information in Romanes," she says, "I know people even today who don't know how to protect themselves." Her Roma Reality videos on YouTube educate and inform people in Romani about everything from how to claim support as a self-employed person to how to order a home testing kit for COVID.
"My fear is that the pandemic is still spreading in this 2nd wave." Says Aluna "I'm afraid for our communities, they are still facing the same problems. But I hope that by building a strong community that can prevent the worst." Like all Romanies from Bucharest to Birmingham she knows that when it comes down to it, all we ever really have is each other.   
By Jake Bowers
(Lead picture: Survival strategy: Elena Mihai (left), Diana Bilaj (centre) and Angelescu Mihai (right) of the Ideea Rom Association in Nottingham. Angelescu survived 21 days in an induced coma after contracting Coronavirus)
The Travellers' Times is proud to publish the second part of Romani Journalist Jake Bowers' three-part investigation into the effect of the coronavirus epidemic on the UK's Gypsy, Roma and Traveller people. The first article 'Deadly Silence' concentrates on the British Romani Gypsy communities and can be seen here: DEADLY SILENCE. Watch this space for part three.
---