TT Profile on author of Gypsy Campfire Stories G.D Jones
15 September 2020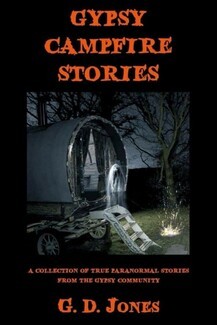 Travellers' Times caught up with the author of  'Gypsy Campfire Stories: A collection of true paranormal stories from the Gypsy community.'  G.D Jones to find out more about the writer and his inspiration for the book. 
G.D Jones was born in Blackburn England before moving to Salford then to South Wales. After leaving school at eight the self-educated author decided to write their first story aged just twenty- three.
The author told Travellers' Times, "Hopefully, I have now opened the door for other Travellers to follow their dreams of being a writer. Like many young Travellers, I left school at an early age due to moving to different places and never really settling anywhere until we came to South Wales."
He added: "I was twelve years old and could barely read. I'd see a variety of children's books in charity shops and was sad I couldn't read any of them. One day, I decided I was going to do something about it. And started reading a children's bible we'd had for years. If I got confused with any words my mam, who was well educated, would help me."
With no formal education, G. D Jone's love for books set him on his path to becoming a writer.  "I started to buy books like the Wind in the Willows and other fairy tale books as well as books on the paranormal. About a year later my reading and writing skills improved a great deal. I never stopped reading books into my adulthood and I started to think about writing a book of my own one day."
The inspiration for his book Gypsy Campfire Stories came from a conversation between him and his brother one evening: "We started to talk about ghost stories around the fire and it got me thinking about writing another book. This time with real stories. I wanted to get everyone involved. Let's face it, we all like a good ghost story and there are so many great paranormal stories rooted in our history that it felt like a crime not to share them with the outside world."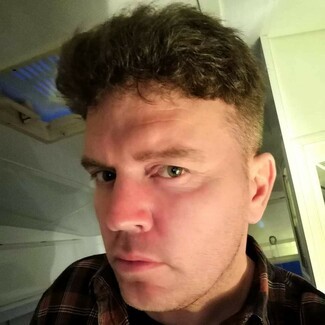 G. D Jones put the word out on Facebook that he wanted ghost stories for his next book and asked friends and family to share their stories. 
He said: "I was overwhelmed by the response. I went to many different places interviewing Gypsy families and I had countless messages on Facebook with people desperate to tell me all about their paranormal encounters. It took two years in total to get the stories altogether and I had a great time doing it.". 
TT asked G.D Jones if he had any advice for young aspiring writers he said: "No one is an expert right away. Whatever books you're into, make sure you read a lot of them. Whether it be romance, crime thrillers, or fairytales. You can pick up so many tips just by reading what you love. It certainly helped me write my first novel and it will no doubt help you if you are thinking about writing a book of your own."
He added: "Despite many biographies out there, I believe I am the first person from my community to write a fiction novel.  I wish I hadn't left school when I did. I believe everyone needs education in this day and age. But maybe it worked out best for me in the long run. If it wasn't for learning myself to read through the children's bible and other fairytales, I probably wouldn't be a writer today.
---