TT Profile: Romany Musician Lady Sakara
3 November 2020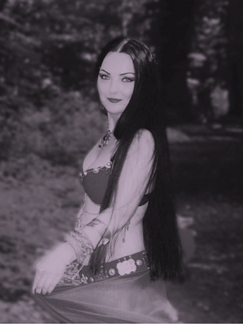 Romany singer and songwriter and belly dancer Laura Marshall is perhaps best known by her colourful moniker, Lady Sakara.......writes YTT reporter Ruby Leigh - Smith. She is from the Midlands, England, and has been in the music industry for around twenty years, releasing both a solo project and three albums. 
She has played all over the world but has spent the 2020 coronavirus lockdown closer to home, creating a new project called 'Butterfly FX' with a fellow musician. The duo have already released two songs and are currently in the middle of recording a third.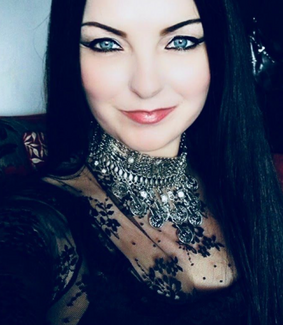 Like myself, Sakara identifies as a Romany Gypsy. We both agree that you don't hear much about Romany singers in mainstream music, despite the fact that there are many. Sakara says, "​Romany Gypsies have contributed much to the world of music, yet this is rarely acknowledged​."
She then continues, "R​omany songs are well known for being emotive and full of passion. Music is a part of who we are, it is what kept us going in dark times.​" Indeed, it is well documented throughout history that our people have always performed; at times to make money and at others for entertainment. "​I'm keeping an old tradition alive in my own way, and I wish to inspire the younger ones to start or to keep going​."

From a young age, Lady Sakara has always been interested in music, "​it started when I was probably five years old."​ She told me in reply to an earlier question,"​it [singing]​ was instinctive. I loved to sing and I didn't question it, it was just a part of who I was. As soon as I could speak, I would sing. I would entertain my family by singing and dancing. I come from a long line of Romany singers, storytellers, and dancers, so I guess you could say it was in my blood​." She then goes on to tell me how her Romany heritage impacts on the songs which she writes, "​my songs, such as 'Old Ways' and 'Gypsy' are influenced by my Romany heritage but I write about all sorts of things. Things I feel I have learned or thoughts, experiences, history and stories, spirituality and other things that I am passionate about. It all inspires me​."
"​I don't fit into a box. I'm just me.​" - Lady Sakara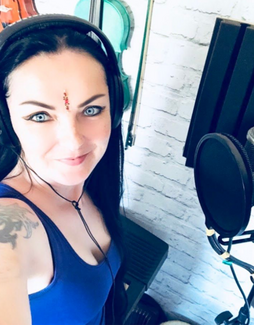 She explains, "​Sakara is a nickname or spiritual name. It was inspired by a place in Egypt called 'Saqqara'. It's a place that I always felt drawn to as a child. I changed the spelling to make it different, but later changed it to 'Lady Sakara' as I discovered that there was a band with the same name and spelling, and people were getting mixed up so I wanted to be distinguished clearly.​ "
As a Romany Gypsy, it is sometimes hard to be accepted into mainstream industries, let alone ones such as music, where Sakara feels that her music isn't always understood, despite having received support from both family and friends, especially her mother.
"​I have a small following of faithful supporters in the community and around the world. I think though, that because my music is original and different, it isn't always understood.​" Our shared heritage, she says, affects which musicians inspire her, "​the fusion of different genres; classical and metal and everything in between - is perhaps a reflection of my Romany Gypsy blood as it is a mix of musical influences from many other different cultures. I particularly love Eastern, Arabic and Egyptian music and culture. I have often weaved together my love for rock/metal music with these as well as some classical, Celtic, folk and world music sounds and elements. I would say that different cultures, different styles of music, nature, stories, places, films have influenced me more than any particular one person or band."​
https://m.soundcloud.com/ladysakara 
When I asked Lady Sakara about her favourite live performances, she said,"​sat around a fire outdoors in nature, there is no worry about setting up or carrying heavy equipment, I just love what I do​."
By YTT Reporter Ruby - Leigh Smith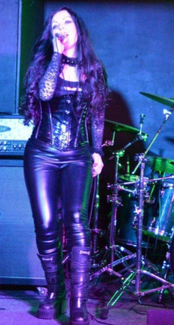 ---