Wildones Podcast Episode 3: Toby G - From Refugee to MBE
16 January 2020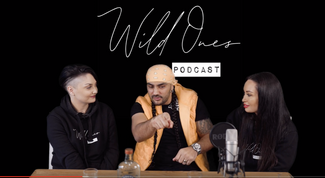 If you are in need of some inspiration today then check out this powerful podcast featuring Toby Gorniak MBE. Toby is a nationally respected hip hop artist and mentor from Plymouth. In 2019 he received the National Lottery Legend Award for his tireless work in positively transforming the lives of young people through the influence of hip hop culture.
After speaking to Toby Wild Ones Podcast said:"Toby has shown extraordinary positivity & resilience. As a hip hop dancer he has helped and inspired hundreds of underprivileged children resulting in him being awarded an MBE. A real story of bravery, resilience & positivity!"
Listen to Toby talk about: Coming from Poland to Plymouth via London as a refugee with his Mum ⁃ Remembering racism as young as 6 years old ⁃ Cultural awareness between the generations ⁃ Romany Gypsy ancestry & a Granny in Auswitchz ⁃ Being a proud family man ⁃ "Dad, what is black?" ⁃ 'Street Factory' origins & meeting his wife Jo working at the Theatre ⁃ Helping a community in need through Hip Hop Dance ⁃ The importance of strong women ⁃ TED Ex & securing funding for 'Street Factory' ⁃ Tough times, support & setting up the dream ⁃ Being awarded an MBE by Prince William & turning up at Buckingham Palace with trainers on ⁃ Hip hop dancing & the Street Factory Family ⁃ Hip Hop Theatre & the future of 'Street Factory' ⁃ Simon Cowell really does have white teeth & high trousers ⁃ Guess the actor  ⁃ Equality & his Queen Jo ⁃ Let's get creative!
---