Popular country singer Tina McKinstry returns with a social work degree!
24 January 2018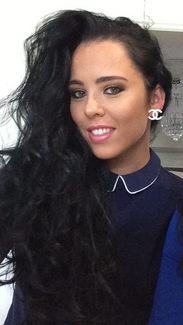 Romany Gypsy Tina Mckinstry talks to TT about her love for creating country music and her journey to achieving a Bachelor of Social work Degree.
Hi everybody, for those who don't know me yet I am a Romany Gypsy country Singer/Social worker from London and currently live in Australia on the Gold Coast. Living in Australia has opened up a lot of opportunities career wise; I have been studying for 5 years to get my Bachelor of Social work Degree. It's taken a lot of hard work and dedication to get to where I am now, which is working with children and young people in the child protection system.
The children and young people I work with have very high and complex needs as a result of physical, emotional, sexual abuse and neglect. Working in the Child Protection system gives me a sense of purpose in life, the difference and change I help create for these young people is so rewarding and  I couldn't imagine anything else.
I want to remind young Traveller children and young people that if you want something, then go for it! There are ways around things to get to where you want to be. I didn't realise this, I thought I was too stupid to go to university because I couldn't remember the last time I read a book, if I even did! I was rubbish at spelling, and my sentences didn't make sense.
I laugh at it now, the assignments looked so hard, I didn't even know what words meant and I doubted if I could do it. I got the support of a tutor to help me write in an academic way and to also explain things that I could do to make things easier and I really did take advantage of her.
Let's just say when she first started with me her hair was dark brown, five years later its gone grey haha! I should have got her a packet of hair dye and a medal as a leaving present the dear ratley. It wasn't easy, far from it in fact, but I wanted a degree, and I achieved it.
It wasn't easy far from it but I wanted a degree,and I achieved it.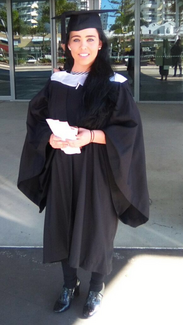 As a lot of you know, music is a big part of my life; country music makes me happy, not just singing it but finding music that has a meaning behind It. Gypsies and Travellers are great story tellers, poets, musicians and real creative people. I can't sing a song if it has no meaning or story behind it.
For example, if it reminds me of someone, gives hope to someone else or explains how I'm feeling, every song has a meaning for me somewhere in my life.  On my site Reverbnation I have over 150 songs that I have recorded over the years that I am really proud of. I am currently working on new music, if you get a moment, pop over to this site and listen to the top 8 songs, as they are my latest. 
Also my Facebook music page you can chat to me, listen to sample songs and watch videos. I do get a lot of messages; I will always do my best getting back to you.
Thanks for reading, and shoot for the stars! Your worth it!
Tina X
P.s any travellers on holiday on the Gold Coast Australia, or living here send a message if you'd like to catch up! 😎
if you get a moment, pop over to my site and listen to the top 8 songs, as they are my latest. 
---