The twelve puddings of Christmas - Edie's Xmas dozen!
14 December 2021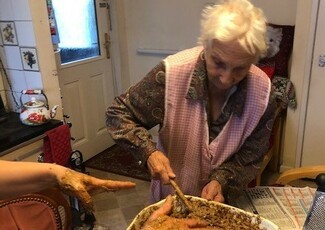 Romany great-grandmother makes twelve Christmas puddings for family, friends, the coalman and the vicar.
Edie Smith, a Romany great-grandmother, has made twelve Christmas puddings for her family and friends in a marathon cooking session with the help of her daughter and grand-daughter.
Elizabeth Shephard, Edie's daughter, and Becki, Elizabeth's daughter-in-law, decided to visit Edie to spend the day with her cooking the puddings to help cheer them all up after their beloved Aunt Lemmy (Edie's sister) passed away earlier in the year.
Even the coalman and the vicar received one of Edie's famous Christmas puddings – cooked to a family recipe handed down over the generations from Brittania Black – Edie's mum.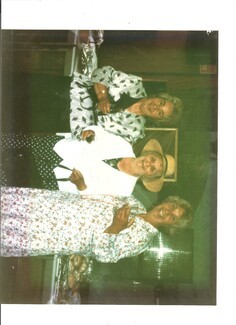 Elizabeth Shephard posted the recipe and pictures in the Facebook group 'Traveller and Gypsy recipes and tips' and has given the Travellers' Times permission to publish them on our website.
"We lost our beloved Aunt Lemmy in September and we miss her very much she was 88 years old," says Elizabeth Shephard. "A true Traveller woman. Mum was her Sister and has taken losing her hard as have we all. So to cheer Mum up I decided to make the puddings to help us all through our grieving.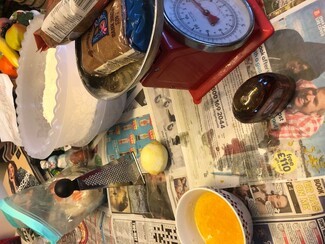 Mum, my Daughter-in-Law and myself had a day together to make the puddings for the family. We made 12, which was for Mum's children, me and my Sister, Mums Grandchildren, and her Great-Grandchildren.
Not all have their own families but the ones that do had a pudding made for them. Also Mum's coalman who brings her coal for her Aga cooker - we can't leave him out. Also the neighbour who pops round to see her, and also one for the vicar.  
The recipe was Granny Brittania's who taught Mum, she taught me, now Becki has made her first batch with us this year.
The pots they are cooked in are many years old and handed down from older generations. We keep to the old traditional way of cooking. Everything from scratch, bacon puddings, curranty puddings, meat puddings, meat and vegetables cooked together. But it is lovely to see how the recipes evolve with the younger cooks.
To cook twelve pudding our recipe is:
4 lb self-raising flour, 1 loaf breadcrumbs, 2 packets suet, 2 lb dark brown sugar, 6 eggs, 6 lb mixed fruit, tub cherries, tub mix peel, 2 packets mixed spice,  1 juice and minced peel of an orange, 1 juice and minced peel of a lemon. 2 pints of Guinness and 1 litre of whisky, or brandy or rum.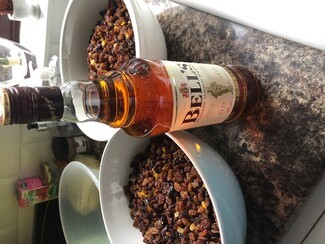 Mix all the fruit with the whiskey the day before you make the puddings. Leave to swell and plump up. The next day mix all the ingredients together, dry first then add all the wet. Stir or best way get those hands in and mix well, so satisfying all your love is going in. Butter all the pudding bowls, fill with mixture, at this point the smell will be amazing, cover with greased paper and foil. Boil for five hours, they will be lovely and dark, the darker the better.  Remove boiling foil and greaseproof and cover with cotton pudding cloth.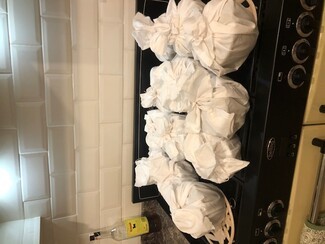 Store in cool place until Christmas. Celebrate the day with a glass of wine or a cup of tea. On Christmas day boil again for 1 hr.  Set alight and enjoy with custard, brandy butter, ice cream or double cream or even all of them!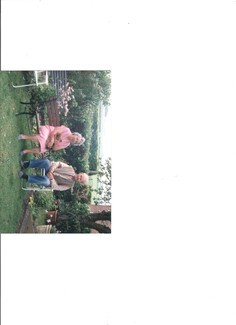 We will be having ours and remembering our loved ones not with us. But look what they have left us. Love, family, tradition, and puddings. Happy Christmas x 
TT News/Elizabeth Shephard
(All photographs courtesy of Elizabeth Shephard)
---