Challenging the Stereotype of a Traveller Woman by Rochelle McPhee McGavin
29 August 2018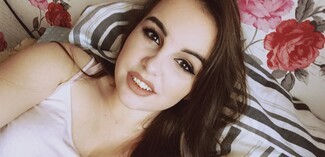 Scottish Traveller, Rochelle is an independent young women smashing stereotypes. At just 20 she runs her own painting and decorating business, is a member of the Gypsy Traveller Youth Assembly of Scotland and volunteers within the army cadet force. 
I'm 20 years old from Alexandria, Glasgow, and I'm a Scottish Traveller from the McPhee family..........writes Rochelle Helen McPhee McGavin.
From the time I started high school I got bullied and picked on for the smallest of things. I was bullied for being a Traveller, for the way I spoke, the way I dressed and even for having long hair. The other students didn't like me, they called me names like 'gypo' and 'gypsy mink'. I always felt like there was something wrong with me being a Traveller. I used to hate myself and hate going to school. There were days that I begged the teachers and used to cry to not go to class, because I didn't want to face another day of teasing or mean comments.
When I was 15 I joined the army cadet force, I had begged my daddy to let me join but to start with he wasn't keen on me working with countrypeople (non-Travellers). He knew about the bullying I had suffered from countrypeople at school, but it was different at the cadets - I felt so secure and happy when I was there. The people made me feel so welcome from the day I arrived at the centre, they never had a bad word to say against me.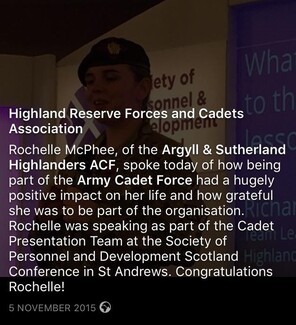 Over the following years in the cadets I did speeches to councils and high up important ranks about my Traveller culture, and how I had been bullied for being me. I gained more self-confidence through the cadets, so when I was 18 I came back to the cadet force as an adult volunteer so I can pass down my knowledge and experience within the ACF, as well as show the younger ones the rights of way.
Now that I'm 20, I was invited along to my first Traveller meeting within the GTYA (Gypsy Traveller Youth Assembly of Scotland). I spoke to other young Travellers who were in a similar position as me, wanting people to hear our voices and for our opinions to matter. It's been a few months since the first meeting and we are working together to get the younger generation to acknowledge who we really are and to challenge the stereotypical image that exists of Travellers.
Being a Traveller girl, society expects us to stay at home and wait for our husbands to come home from work – But that's not all a Traveller girl is!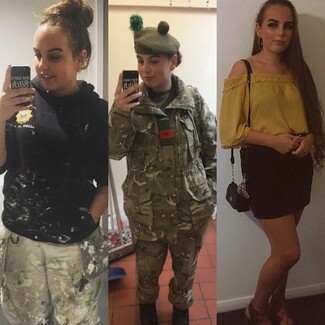 I became a painter and decorator by trade, when I was 18 years old and I now have my own painting business up and running. I am dependent on nobody, I'm using my initiative that I gained from the cadets and the wise words from my Mam and Dad. I want to be able to stand on my own two feet and not have to depend on any man!
I got the skills and qualifications I wanted in life, despite everything. No young person should think that they have to do what they are told or be someone who they're not.
My advice is if you really believe in what you're doing, work hard and take nothing personally you'll succeed. If something blocks one route, find another – Never give up!
---