Ten year old Bobby Black is calling on others this November to join him in an action of remembrance!
14 October 2020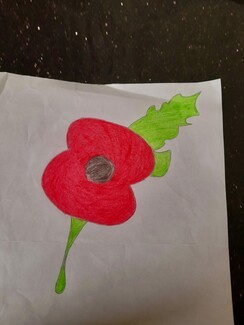 Ten year old, Bobby Black, from Berkshire is calling on others to join him in an act of remembrance, by  drawing a Poppy and sticking it in their window to show their support and pay  tribute to the men and women of the first and Second World War generation, and to those of today's, who have served and sacrificed to defend our nation.
The British Legion say: "Remembrance is an ideal time to bring people of all ages and backgrounds together to reflect upon the service and sacrifice of the Armed Forces, and to join together in the hope for a brighter, peaceful future."
However,  Covid-19 restrictions, mean many events are cancelled or are much smaller and communities are having to think of new ways of carrying out Remembrance activities.
Bobby Black,  told Travellers' Times: "We must never forget our fallen heroes because if we do we forget those that died to save us and my people, the Romanies, Jews & others who died in the holocaust, so let's make this viral."
As well joining in on the act of remembrance by drawing a picture of a poppy and placing it in your window please also consider showing your support by buying a poppy in your local supermarket or  making an online donation to the  Poppy Appeal 2020.
For more remembrance ideas for 2020 visit:https://www.britishlegion.org.uk/get-involved/remembrance
---