PROUD GYPSY TRAVELLER EXHIBITION OPENS IN DONCASTER
12 August 2016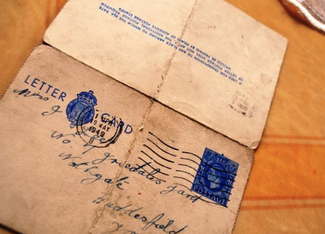 PROUD GYPSY TRAVELLER 'HIDDEN HISTORIES' EXHIBITION OPENS AT DONCASTER MUSEUM
Showcase of Gypsy and Traveller memoires to offer a unique cultural insight
A project to showcase Twentieth Century Gypsy and Traveller Cultural Heritage in Doncaster is set to present the oral histories, images and artefacts collected from local Gypsy and Traveller communities in an exhibition at Doncaster Museum & Art Gallery.
 Run by Doncaster CVS and funded by the Heritage Lottery Fund (HLF), the 'Hidden History' exhibition will run for six weeks from Saturday 13th August. A second, larger exhibition with the working title 'Suitcase Under the Bed', building on the idea that most Gypsy and Traveller people have a suitcase of memoires, will open on Sunday 16th October at The Point.
 Violet Cannon, from Doncaster CVS, is leading the project alongside her colleague, Paula Nicholson.
 Violet Cannon told The Traveller's Times that herself and Paula had been spending the last 12 months working alongside Gypsy and Traveller communities across Doncaster to uncover the many fascinating histories and intricacies that existed amongst the Gypsy and Traveller communities.
 "These communities are at the helm of this project, sharing their memories and artefacts with us so that we can then share them with the wider population," says Violet Cannon.
 "The Proud Gypsy Traveller project aims to open up the cultures and put them under the spotlight. And the most refreshing difference with this exhibition is that the spotlight is being directed by the communities themselves. They are the ones who have decided what elements of their lives are part of the cultures and what they want the world to know."
 Rachel Horne, curator of the project said that anyone visiting the exhibition is in for "a real treat."
 "They will have the rare opportunity to see images, hear voices and listen to stories that have never been shown or told outside Gypsy and Traveller communities; that's something not to be missed," she adds.
 The Proud Gypsy Traveller exhibition opens on 13th August at Doncaster Museum & Art Gallery and admission is free. The museum is closed on Mondays and Tuesdays but is open Wednesday – Friday 10am to 4.30pm and Saturday and Sunday 10.30am – 4pm.
 For more information, visit www.proudgypsytraveller.co.uk
 Be sure to catch Violet Cannon's wonderful blog on The Proud Gypsy Traveller project next week on The Traveller's Times website and Facebook Page and check out some of the amazing photos and exhibits her and Paula Nicholson have collected.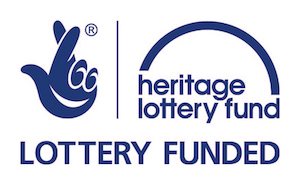 ---