A temporary reprieve for the St Cyrus Travellers brings hope
1 February 2018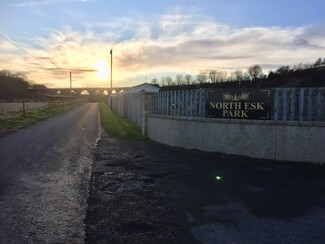 Aberdeenshire Council has given hope to the St Cyrus Travellers by agreeing to defer a decision on whether to enforce an order by Scottish Ministers to evict them from their homes.
The residents of North Esk Park, St Cyrus, welcomed the deferment from the council – which pushes back the decision until June - as a chance to work with councillors and the Scottish Environment Protection Agency to find a positive solution.
Aberdeenshire Council Chief Executive, Jim Savege, highlighted the fact that North Esk Park was not a simple planning concern but a "very complex issue".
Housing charity Shelter Scotland, who were also at the meeting, stressed its concern that over 100 residents will be made homeless if the council had decided to continue with their action plan.
Mhari Craig, speaking on behalf of Shelter Scotland, asked councillors to think of the families, to approach the issue with a human angle and to let the Traveller children grow up in a safe environment.
One councillor echoed Shelter stating: 'We are dealing with children, we cannot ignore this community anymore'
We are dealing with children, we cannot ignore this community anymore
The tone within the chamber was of concern for the families, and hope of finding an alternative solution to enforcement.
Alan Seath, planning consultant for the Travellers, said that plans are underway for meetings with the Scottish Environment Protection Agency (SEPA) to discuss the potential for re-evaluation of flood risk to the site. Councillors received this news with positivity and voted to allow time for these options to be explored.
Talking after the meeting one Father, who lives on the site with his young family, said that he saw the council's decision as an opportunity to work together:
"Today we saw councillors express their want for a positive solution, everyone on the site is willing to work together with councillors and SEPA so hopefully we will see this happen," he said.
Another resident stated that he didn't want to leave the site, and thought that this extension would provide the chance to work with others on the flood risk.
Hope of co-operation with Aberdeenshire Council and SEPA was the feeling expressed by many of the residents after the decision, but family life also dominated reactions.
One mother stressed her relief at no immediate enforcement action being taken;
"I enjoy living here – it's safe for my family, my children can access education and we have a community on the site," she said.
I enjoy living here – it's safe for my family
It was assured by one councillor that 'bulldozers will not be going in', many residents were happy to hear this. One said: "To have heard the councillor reassure us that no bulldozers will be going in, was a huge relief, I said to him what you've just said will help me sleep."
Speaking after the meeting, Alan Seath said that he believed that the meeting was a success and looks forward to working with SEPA and the council:
 'It went very well – the most we could've expected," said Alan Seath.
"We saw a positive consensus from the Council today, and we will work with them and SEPA over the next few months to reach a solution for the site at North Esk."
Another resident admired the courage of organisations, such as Shelter, supporting the families at North Esk and stated that working together will be key to going forward:
"We have so much support from organisations, if we are treated as humans, engaged with and if we are supported to prove that our site isn't a flood plain - I'm sure our ordeal will be over," he said.
Councillors agreed to research alternative sites, and pledged to deliver a further report, produced in consultation with residents at North Esk.
The report will be brought before the full council to decide a course of action in June.
By Davie Donaldson for TT News Scotland
---