'Carmen - The Gypsy': Free ticket offer for TT readers!
10 July 2018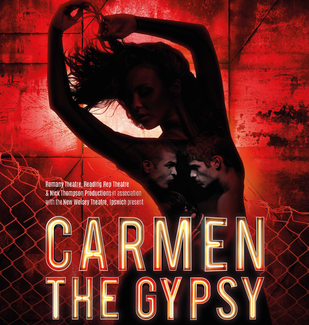 The Romany Theatre Company is offering free tickets for their new 'Carmen - The Gypsy' production to TT readers who live on a Traveller site and are willing to invite the  set designer and director into their home for a cup of tea and a chat!
'Carmen the Gypsy' is the Romany Theatre Companies re-working of Bizet's 'Carmen', which is an opera about a doomed romance between a Spanish soldier and a Gypsy woman. 'Carmen – The Gypsy' is a contemporary story set among British Gypsy Traveller community and features cage-fighting and forbidden love. It is written, directed and performed by members of the Romany Gypsy culture and features original Gypsy music and songs.
The set designer and director want to make the theatre set design as authentic as possible and want to be invited onto a Traveller site somewhere in London or the South East.
Dan Allum, the Romany Theatre Company founder and director – and a Traveller himself – told the Travellers' Times that ideally they would want to visit a site in London – but failing that anywhere in the South East would be good.
"We can offer two free tickets either to the dress rehearsal or first preview in return for a Traveller family to show our director and stage designer around the site," he said.
If you think you can help Dan Allum and the Romany Theatre Company then contact Rural Media on Travellerstimes@ruralmedia.co.uk or call us on 01432 344039 or send us a FB message through our FB page.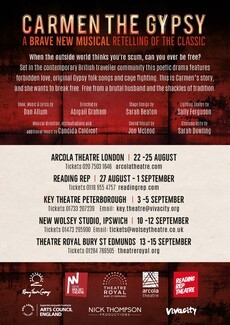 'Carmen – The Gypsy' will be touring theatres in East Anglia, Reading and London from August 22nd.
Dates:
Dates
Arcola Theatre London 22nd-25th  August 
Reading Rep 27th August - 1st September
Key Theatre, Peterborough 3rd - 5th September 
New Wolsley Studio, Ipswich 10th -12th September 
Theatre Royal Bury St Edmunds 13th -15th September
TT News
---