Hillingdon Council discriminated against Travellers with housing policy – says High Court judge
26 July 2018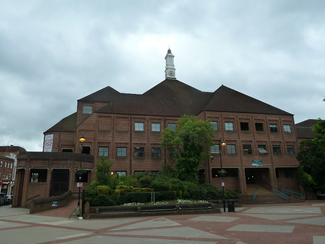 A  High Court judge has ruled that Hillingdon Council's Social Housing Allocation Policy discriminated against Travellers.
Hillingdon Council required households wanting to join their housing register to have been living in the west London borough continuously for at least ten years. In the High Court on July 13th, three Irish Traveller claimants successfully challenged that housing policy, saying that it indirectly discriminated against nomadic Gypsy and Traveller communities.
Solicitor Rebekah Carrier of Hopkin Murray Beskine, represented the Traveller claimants in the case which focused around the statement in Hillingdon Council's Social Housing Policy which said, "Households who have not been continuously living in the borough for at least 10 years and will not qualify to join the housing register."
It is commonly recognised that nomadism is an important part of Gypsy and Traveller life and culture. Many Gypsy and Traveller families travel around regularly for work or social purposes. The requirement to have been resident in Hillingdon borough for 10 continuous years is an example of indirect discrimination against Romany Gypsy and Irish Traveller communities who are protected by the Equality Act 2010.
Speaking about the ruling, Abbie Kirkby, Advice and Policy Manager at Friends Families and Travellers, said,
"We first became aware of the fact that the social housing allocation policy in Hillingdon discriminates against nomadic Gypsies and Travellers over three years ago and provided support to one the claimants. We hope Friday's ruling will send out a clear message to local authorities to ensure that their policies and practices are fair for all groups."
Responding to the news, Michelle Gavin, Project Manager at Friends Families and Travellers, said:
"This is a huge breakthrough on an issue which has been affecting many of our clients. To finally hear that the court agrees that Hillingdon Council's policy has discriminated against Irish Travellers on grounds of race is an enormous win for the communities we support."
Useful Resources
Court Ruling: TW & Ors, R (on the application of) v London Borough of Hillingdon & Anor [2018] EWHC 1791 (Admin) (13 July 2018) - view here
Inside Housing: Social housing allocations policy 'discriminates against Travellers', court rules – view here
TT News
---