Lawyers seek Travellers to help challenge Basingstoke anti-Traveller injunctions
19 July 2018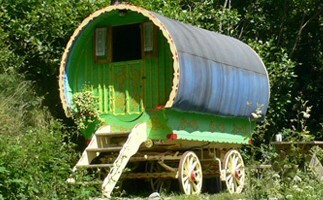 Gypsy and Traveller law experts Community Law Partnership are appealing for clients to help them challenge an injunction banning Traveller encampments in Basingstoke and Deane, Hampshire.
Basingstoke and Deane Borough Council recently successfully obtained an injunction against Travellers wanting to live on their own land near Silchister and are now going to the High Court to get a similar one that will then be used to stop ALL Travellers wanting to stop in their borough area.
 See: https://www.basingstoke.gov.uk/rte.aspx?id=2232
The first hearing is on 30th July.
A spokesperson from the award winning Law firm Community Law Partnership described the injunction as "highly challengeable".
"We think these wide injunction actions, which are becoming more common, are potentially highly challengeable," they said.
"We are very interested in hearing from anyone affected by this action and are happy to field queries from others."
If you think you may be of help – or want to know more, then please call Community Law Partnership on their advice line, 0121 685 8677, Mon to Fri 9am to 5pm.
By TT News
---