Do you know a young person who would like to stand for the new Welsh Youth Parliament?
8 October 2018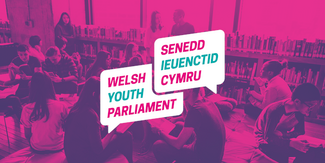 Do you know a young person who would like to stand for the new Welsh Youth Parliament?
Some of you will know that TGP Cymru has been chosen as a partner organisation for the new Welsh Youth Parliament.
This means that alongside the 40 locally elected youth parliament places,  partner organisations can elect the remaining 20 young people to make up the 60 strong Youth Parliament which will begin meeting in 2019.
Travelling Ahead has ONE place for a young person. They have to be living in Wales, between 11 and 17 years old (its ok if they turn 18 during the 2 years that they will be a youth parliament member) and be from the Gypsy, Roma or Traveller community.  
The Youth Parliament will meet three times in 2 years ( at the National Assembly in Cardiff) and there will be some regional activities as well in-between these events.   The Cardiff events will involve an overnight stay.
As a partner organisation Travelling Ahead will provide transport, cover all costs and ensure that young people are prepared and supported to attend the various activities  - there will be funding to cover support worker costs so young people will not be expected to travel or attend on their own.
You can find out more information on the Youth Parliament website where they have resources for young people and for parents,  guardians and schools
How will they be chosen?
At the bottom of this page is the application form  -  where young people are asked  to say a bit about themselves, to say why they would make a good youth parliament member and to identify three issues that matter them.  
They do not have to represent Travelling Ahead or be a voice on Gypsy, Roma or Traveller issues unless they want to  - the important thing  is that they would like this opportunity and have something to say.
Please support young people to apply if they would like to –  Travelling Ahead travellingahead@tgpcymru.org.uk  need the forms back by October 23rd.
The elections will be in two rounds:
1.       At the National Forum 26th October  young people will have a chance to vote for their favourite candidates
2.       In November there will be a further opportunity for young people who didn't attend the National Forum to vote
Then:
·         The successful candidate will be announced in December at the same time as the other 40  youth members  are announced
·         Before confirming the successful candidate we will check that they and their parents/guardians understand what is involved and give their consent ( information for parents and schools  here
·         We will make a plan with young people and their local workers to make sure the right support is in place
Travelling Ahead recognise that if they can only nominate one young person then there will be disappointments for the unsuccessful candidates. So they plan to offer each young person who applies an opportunity to be on thier  Youth Advisory Group – part of their role will be to get involved in the Regional Youth Parliament activities  and maybe look to apply again in 2 years' time.
---