European Roma Rights Centre wins award and support from a top international law firm
29 October 2018

The European Roma Rights Centre (ERRC) has won a leading international law firm's annual Access to Justice Award.
The organisation, which is based in Hungary, will receive a £50,000 donation and 500 hours of pro bono support from the lawyers at Clifford Chance over an 18 month period. The free legal support is intended by Clifford Chance to support the ERRC's goal of combatting the racism and human rights abuse of Roma.
The ERRC's work is focused on providing Roma with the tools necessary to combat discrimination and achieve equal access to justice, education, housing, health care and public services. The ERRC adopts a rights-based approach – especially litigation – to pursue its objective of exposing and defeating antigypsyism and its legacy across Europe.
To support this, Clifford Chance will deploy expertise from right across the firm including lawyers and business services employees with a wide range of relevant skills and insight to offer. This will include helping the ERRC transform the structure of its organisation in Europe, advising on legal advocacy in and outside of court and bolstering legal research capabilities in jurisdictions where the ERRC strives to be more impactful.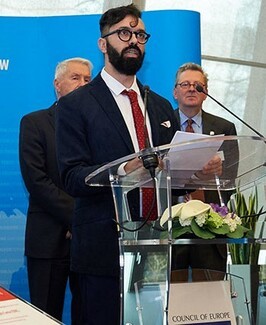 President of the ERRC, Đorđe Jovanović, said that the decision to award the 2018 Access to Justice Award to the European Roma Rights Centre recognises the urgency of the situation for Roma Rights in Europe.
"Intolerance is rising and the already precarious situation for many Roma, who are amongst the most vulnerable in society, is only getting worse," he added.
"We at the ERRC fight to make sure that injustices against our people are not swept under the carpet as part of the routine of European antigypsyism. It is a huge honour to be recognised by a world-leading law firm, and we look forward to working with Clifford Chance to improve and build upon doing what we do best: taking racists to court."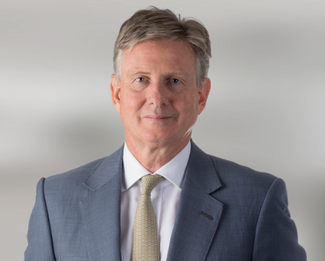 Malcolm Sweeting, Senior Partner at Clifford Chance, said: "Access to justice is an integral part of our firm's DNA. Now in its eighth year, our annual Access to Justice Award goes from strength to strength and ensures our first-class pro bono advice can have real impact for yet another fantastic organisation devoted to justice and equality issues and addressing some of the more entrenched and complex discrimination issues affecting one of Europe's most discriminated communities. The ERRC is a worthy winner of the 2018 award and we look forward to working with the team to strengthen their legal advocacy for Roma across Europe."
The Access to Justice Award is open to not-for-profit organisations that help individuals, groups or communities use the law to achieve significant social impact. Clifford Chance has a longstanding commitment to access to justice, and represents one of the three key pillars in its pro bono activities alongside access to finance and education. This year's shortlist comprised organisations involved in supporting asylum families, advocating for children's rights and challenging discrimination against women and the winner was chosen by an independent judging panel including senior representatives from our strategic pro bono partners, our client base, along with partners from Clifford Chance.
By TT News
---