Gypsy family bring the magic of Christmas to Eastbourne for charity
18 December 2018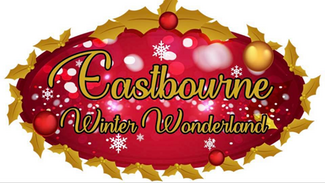 This year's Eastbourne Winter Wonderland was a huge success with over one thousand people attending the spectacular event held at Horsa Close on Saturday 8th December.
The Romany Gypsy family the Chapman's are in their sixth year of organising the big light switch in support of The Children's Charity Ronald McDonald (RMHC), which provides free "home away from home" accommodation at specialist children's hospitals across the UK, enabling families to stay close to their child and maintain a degree of normal family life.
The Chapman's decorate their house with thousands of lights and decorations which creates a sensational display that attracts locals year after year. Alongside the ever-popular light display, the family organised a huge Christmas market, fun fair, a fantastic firework display and an abundance of entertainment for all. This year saw performances by the X Factor finalist HoneyG, X Factor star Chloe Paige, The Voice hopeful Nayr Faquirá, and singer-songwriter Ryan Walvin. The Winter Wonderland also hosted the cracking duo Jim Pyle and Natalie Bradshaw from Full Beam Production, Cinderella in the Hall, and - new to 2018 - the Great Escape Pantomime. Also new to this year was a magical Santa's grotto set in the grounds of the Chapman's house, which wowed visitors and created a breath-taking Christmas atmosphere. Visitors also enjoyed taking photographs of their children on the life-size Santa's sleigh.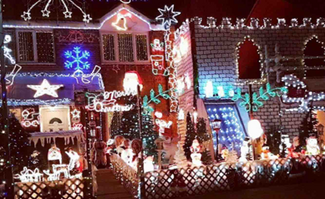 Stephen Lloyd MP had the pleasure of switching on the light display and said: "Well done Henry and Richard Chapman and to all your events team. It was a pleasure to turn on the lights and the house looks absolutely stunning."
Running up to the event the Chapman's also organised Santa's Sleigh to travel around the local community and visit children and their families to spread Christmas cheer which was enjoyed by all.
The organising of this impressive Winter Wonderland started in April this year as the Chapman's wanted to ensure the event was the best yet.
I wonder what spectacular attractions and entertainment they have in store for next year!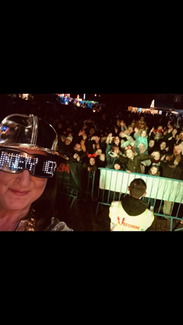 Director Henry Chapman said: "The family work extremely hard to bring the magic of Christmas to the town. On behalf of family we like to thank our sponsors and all the volunteers without them we could not sustain the event. This is our sixth year now, and over the past five years we have raised money for local charities. This year was our biggest to date and the event was a great success."
"Charity is at the centre of what we do and it does not stop as from next week our parents will be feeding the homeless. I have seen the food bank challenge by Gypsies and Travellers and we need the media to start printing about the good people that we are - and not the small minority."
From the Chapmans to TT News
(All pics © Henry Chapman)
---