Gypsy, Roma and Traveller health conference helps plan for new Surrey-wide health project
12 February 2019
Children and Family Health Surrey (CFHS), held a Gypsy, Roma and Traveller (GRT) Health Conference on Thursday 31 January 2019 in Cobham,  Surrey to explore the health issues facing local GRT communities ahead of the launch of a new Surrey-wide GRT health initiative.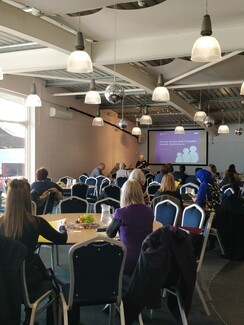 Speakers presented on a range of local and national GRT health projects and shared expertise and advice for the project, which starts in spring 2019. Members of the Traveller community shared personal experiences on difficulties accessing healthcare and made suggestions on how to overcome difficulties. Traveller representatives also took part in a question and answer session at the end of the event providing important insight that will help shape the future project.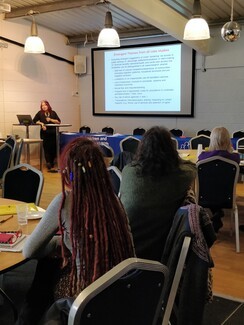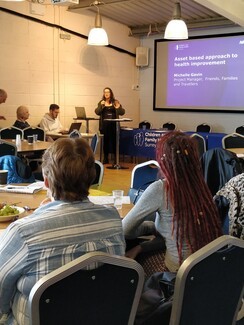 The project will be delivered by the same specialist GRT team, under the leadership of 0-19 Homeless Health Lead, Lisa Gavin. Lisa said: 'We are thrilled to be expanding our GRT health advocacy and outreach programme to the rest of Surrey. There will be a particular focus on those experiencing homelessness, overcrowding on sites and unauthorised encampments'.
Hearing directly from members of the Traveller community at the GRT health conference was extremely valuable
Lisa added: 'Hearing directly from members of the Traveller community at the GRT health conference on 31 January was extremely valuable. The first project that took place in east Surrey was driven and shaped by the local GRT community and we will continue to work this way with the new project to ensure it meets the needs of the community.'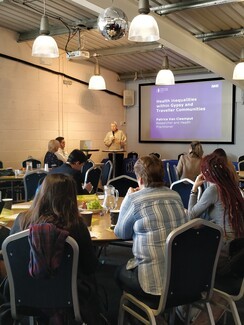 Surrey has the fourth largest GRT population of any UK county with the GRT population estimated at around 10,000 - 12,000. Research continues to show life expectancy is lower for GRT people and their health needs are not fully met by traditional NHS services.
First Community is an award-winning organisation which is part of the NHS family delivering community healthcare services in east Surrey and the surrounding area.
Children and Family Health Surrey is the Surrey-wide NHS community health service for children and young people from birth up to 19 years of age (up to 25 for young adults with additional needs) and their parents and carers.
Surrey Heartlands Health and Care Partnership is a collection of local health and care organisations working together in Surrey to improve health and care services for local people.
The Queen's Nursing Institute is a registered charity dedicated to improving the nursing care of people in the home and community. The east Surrey GRT outreach programme and conference on 31 January was funded by the Queens Nursing Institute
---